House Cleaning Company Jacksonville FL
House Cleaning | Maid Services | Carpet Cleaning

Jacksonville, Florida


​Living in Jacksonville, Florida has many benefits and advantages, beautiful weather, beaches, rivers and springs, campgrounds, etc. requiring solid cleaning systems and schedules in place to keep properties in the best condition possible. Performing services on a home, business, and/or other structure is an important aspect in maintaining or increasing value to the property. Cleaning services should be at the top of the list for property maintenance services required to preserve the structural and healthy integrity of the property. And, carpet cleaning service sits at the center of all cleaning plans. The foundation is always more important than the structure and therefore carpet care must be scheduled at least once a year and twice a year if there is significant activity in the home and/or business. Other services for maintenance and home improvements are also important and should be gradually integrated. The convenience for you is that we offer a diverse variety of property maintenance services under one umbrella. This feature makes scheduling multiple services a breeze.

Jacksonville homeowners should be conscious and certain of the different types of services (e.g. maintenance or improvements) that should be performed or the value that is added to the home by the different types of services. For example, at the bare minimum, have the carpets and rugs professionally cleaned using hot water extraction regularly. And, have the home/business professionally deep cleaned at least every quarter (four times a year). These essential home cleaning services contribute to the quality of life and lead to a comfortable and safe living environment. Carpet cleaning services are the foundation of a home cleaning plan. Carpets need to be sanitized, deodorized, and disinfected periodically. Hiring Jessie's to perform your carpet cleaning services will ensure you get a quality service to maintain your carpets clean and safe. We have multiple carpet cleaning equipment to choose from, we utilized the best approach to each individual situation. We have truck-mounted hot water extraction units and powerful portable carpet cleaning units as well. Our customer service is second to none, and we go above and beyond the expected. We have close to 20 years of experience in the residential cleaning services industry and happen to be one of the best companies at it. We love to serve and make people happy with our home cleaning services. We get a sense of satisfaction and pride by delivering top quality home services to first coast families. A clean home is a happy home.

Cleaning homes is work and one must have a passion for it to truly be good at it. Our Jacksonville experts have this drive and love cleaning. To prove it, you can notice the age difference among our cleaning professionals and other cleaning services. The accumulated knowledge obtained from many years of experience cannot be easily duplicated by any other cleaning service. Comparing our consultants to other cleaning services personnel would be like comparing a PhD to a high school graduate, the years of experience disparity is significant. This wide gap in experience contributes to a competitive advantage that gives us the ability to deliver superior home cleaning service results.

Aside from the technical knowledge, in order to clean the right way, like any else in life, takes time, patience, and commitment. We have the expertise in home and carpet cleaning services. Our professional staff delivers on the promise and ensures your complete satisfaction, we don't leave your home unless you're 100% satisfied. We are so committed to our quality of service that we have made it a requirement (if you want to exercise the guarantee) for customers to sign off on the satisfaction form before we leave your home/business. We are cleaning experts knowledgeable in the most advanced and thorough deep cleaning methods available. When you hire Jessie's, you could be assured that you are contracting one of the best property and house cleaning companies in Jacksonville, Jacksonville Beach, Nocatee, Ponte Vedra Beach, Orange Park, Ortega, Fleming Island, Julington Creek, St. Augustine, and throughout all Northeast Florida.

How we work
Our booking system is quite simple and smooth to make it easy for customers to schedule house and carpet cleaning appointments. There's no uncertainty or hidden fees. Basically, you contact us (email, text, call, social media, etc.) and we would reach out to you and provide a semi-accurate quote over the phone (the estimate is not 100% accurate because we have not seen the property's condition). We require a non-refundable $50 deposit just to make the reservation.

We setup the appointment at a mutually convenient date and time and clients will be notified using our automated communication system (email, text, call, etc.). Appointments estimated time of arrival (ETA) are schedule in 2-hour window increments. Therefore, an appointment will be schedule between that 2-hour window increment (example: ETA 9-11). Customers have full control and the ability to coordinate the services and can make any adjustments on their schedule (subject to availability and $50 fee may apply for each rescheduling request).
​
Upon arrival, we will take a full assessment of the job and provide you a solid quote before all work is begun. Once you agree to the estimated price, work begins. After the work is done, we would ask you to check all areas to ensure your complete satisfaction. Next, upon confirmation that the job is complete and done to your satisfaction, we would ask you to sign our invoice to complete the process. In order for us to honor the guarantee, you or your representative must be present during the entire cleaning process, we require your presence if you want to exercise the guarantee. This policy works best for both parties and there is less misunderstanding using this method. We want to be 100% transparent and what better way to be that than to have the interested party witnessing the whole cleaning process? However, we understand that most clients live busy lives and are unable to be present during the cleaning process and we don't have a problem with that. The only draw back is that you forego the guarantee. You can rest assured that we would do the best job we could possibly perform but you still give up the guarantee if you're absent.

In closing, we encourage you to sign up and try the Jessie's services that everyone is talking about and see the results for yourself. We rank among the best cleaning services in Jacksonville, Florida. We absolutely love what we do and want to extend our services to you. Chances are that we are already doing at least one of your neighbors' home. At Jessie's, our cleaning consultants have made a career of cleaning and that's the reason why we are better than other cleaning services. Due to this fact, our personnel have significant more experience than their counterparts and it shows in the results. Contact us today to setup a free consultation 904.716.0112.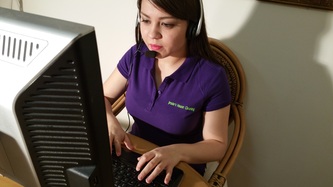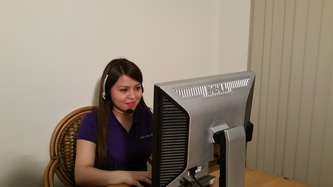 Welcome to Jessie's House & Carpet Cleaning Jacksonville FL Support

Learn about Jessie's services, view
online information, sign up on our email
list to be the first to get our best deals, and more.
Connect with other Jessie's users, or get service,
support, and professional home services advice
from Jessie's.

Contact Jessie's House & Carpet Cleaning
Jacksonville FL Support

Need help? Save time by starting your support request online and we'll connect you to an expert.

Jessie's House & Carpet Cleaning
Jacksonville, FL 32246

Our research indicates that customers want to talk to a live person when they call. That's why we've installed a totally Cloud-Based Mobile System. Our whole communication system is integrated so we can respond to your call, text, email, in our office or on the field.


Toll Free: 1-877-CLEANING (1-877-253-2646)
Tel.: 904.716.0112
Tel.: 904.716.7679
Administrative Tel.: 904.379.7999
Fax: 904.379.7999
Email: Info@JessiesHouseCleaning.com
Website: www.JessiesHouseCleaning.com

Jacksonville's Trusted Cleaning Experts.
Satisfied Customer Video Testimonials

Customer 100% Satisfaction Pictures

Excellent House & Carpet Cleaning Reviews

Rated
4.9
/5 Stars.
Based On
Hundreds
Of:
Customer Reviews, Recommendations, Referrals, Pictures, & Video Testimonials.
Better Business Bureau A+ Rating.
20-Year Upscale Christian Cleaning Services.
Jacksonville's Top Notch Trusted House & Carpet Cleaning Services Experts.
Jessie's House & Carpet Cleaning 1.877.CLEANING
1700 Mindanao Drive
Jacksonville
,
FL
32246
Phone:
904-716-0112
JessiesHouseCleaning.com
Jessie's Google+ Page
Email: Info@JessiesHouseCleaning.com
.
Hours:
Mon-Fri 7am - 7pm | Office 8 am – 5 pm
Sat-Sun By Previous Appointment Only 7am - 7pm
Nights & Holidays By Previous Appointment Only 7am - 7pm
---
---
Jessie's House & Carpet Cleaning 1.877.CLEANING
offers a variety of services in
Jacksonville, Florida

, including:
House Cleaning Services Department:

Deep & Light Cleaning Services

Whole House & Partial House Cleaning Services

Appliances, Fridge, & Oven Cleaning Services

Veranda, Porch, Lanai, Patio, & Garage Cleaning Services

One-Time, On-Call, & Recurring Cleaning Services

Move-In & Move-Out Cleaning Services

Retail, Office, & Commercial Cleaning Services

Last-Minute, Same-Day, & Emergency Cleaning Services – Subject To Availability

Carpet Cleaning Services Department:

Carpet Deep Steam Cleaning Services

Pet Odor Removal Services

Carpet Stretching Services

Upholstery Cleaning Services

Water Damage Restoration Services

Last-Minute, Same-Day, & Emergency Cleaning Services – Subject To Availability

Painting Services Department:

Interior/Exterior Painting Services

Whole or Partial Painting Services

Pressure Washing Services
---