Jacksonville Carpet Cleaning
Jacksonville House Cleaning
20-Year Cleaning Services Proven Track Record

For 20 years, Jessie's has a proven track record of providing exceptional cleaning services to the Ponte Vedra Beach, Nocatee, Julington Creek, Orange Park, Jacksonville Beach, St. Augustine, and Jacksonville, Florida residential as well as the commercial markets. Our carpet cleaning department will clean your carpets to precision utilizing the most advanced cleaning methods in the carpet cleaning industry. We pride ourselves on our talent and the quality of our craft. Our perspective of the cleaning process is like creating a work of art, we have to be proud of our performance and end result. We have an unparalleled reputation for providing great quality work and we make every attempt to live up to expectations. We love what we do, we would not do it if we had no passion for it. Everyone on earth has a calling to use their God-given talent to contribute to the well-being of the world. At Jessie's, we believe, our calling is to serve the people, through a cleaning ministry. And as such, we take our mission very seriously and see each client as an opportunity to leave a lasting impression. Cleaning is essential to every home and business and we're here to make a difference with our services.

Superior Communication

Communication is extremely important at Jessie's and we've invested considerable amount of funds in our highly sophisticated network systems. Through our research, we have discovered that communication is highly valuable to clients as well. Rapid response, clear, effective, and efficient information differentiates us from our Jacksonville cleaning services competitors. Our agile network systems give us a competitive advantage when urgent matters are at hand. Our rate of rapid response is significantly faster than other Jacksonville and Ponte Vedra Beach cleaning services. Often times, we receive urgent calls, because the cleaning service that was hired was not able to meet the commitment and cancelled at the last minute. Many times, we have been able to accommodate clients and deliver the emergency services. We go out of our way and make every attempt to try to take care of each client and meet his/her service needs. Our clients mean that much to us. We see it as a mutually beneficial relationship: We need their support just as much as they need the services we offer.

Professional Carpet & Rug Cleaning Services

Carpet cleaning services are an essential part in having a healthy and clean home. We recommend cleaning your carpets twice a year or more often if you have high traffic and/or multiple activities going on (kids, pets, etc.). Hot water extraction steam cleaning is the best method for cleaning carpets. This process gets rid of allergens and leaves the carpets extremely clean. We utilize a four-step process (pre-treat, sanitize, deodorize, and disinfect) to assure the carpet cleaning is maximized to achieve the best results possible. In addition to carpet cleaning we also offer stain removal (cannot guarantee every stain will be removed). Although we use the standard practice in the industry, some stains are permanent and the cleaning process will not be the solution in such situations. However, we could take a different approach in the carpet repair process to make sure your carpets are restored to near original condition. Another service we offer is odor removal from carpets. Often times the nature of odors could come from many different sources (pets, water damage, fire damage, etc.). We have professional chemicals to apply, based on the situation, to neutralize the source that's creating the unwanted odor. We also have a variety of deodorizers to leave a pleasant scent after the odor removal process has been completed. So, whatever your carpet issues may be, our carpet cleaning service department can take care of it and have your carpets restored. Our Ponte Vedra Beach, Nocatee, Julington Creek, Orange Park, Jacksonville Beach, St. Augustine, and Jacksonville, Florida offices are open seven days a week 7 a.m. to 7 p.m. offering rapid response to carpet cleaning service requests. We also offer same day service (subject to availability). Call 1.877.CLEANING for a complimentary consultation or to setup your carpet cleaning service appointment.

Extraordinary Cleaning Services

Our award-winning house cleaning service department is unmatched in Jacksonville and throughout Northeast Florida. After 20 years of service and over 3,072 clients later, we can claim to be the very best cleaning service in the region. We have developed a reputation for providing the highest quality cleaning service available in Jacksonville and Ponte Vedra Beach. We have been featured in many media outlets, are the go-to cleaning service for many local celebrities, politicians, diplomats, dignitaries, etc. We clean small apartments to large mansions and everything in between. Commercial cleaning includes small offices to large buildings and any other type of facility. Our core competency is quality of cleaning service, we compete with quality. Our quality is second to none when it comes to cleaning services. We charge more because we provide more.

Exceptional Customer Service

Jessie's is a native of Jacksonville, Florida, established in 2000. Our clients are our neighbors and are treated with our warmhearted feeling. As part of our values, we practice southern hospitality and always have the 'serving' attitude. We are customer centered. Personnel and customers are our top priority, both must be happy and satisfied to reach a point of mutually beneficial equilibrium. As Florida is part of the 'Bible Belt,' we practice what we preach and strive to keep a good testimony. At the core of our principles lies a solid and sound doctrine which guides our every move and how we treat clients. These strong convictions dictate and control our actions and align our behavior with scripture. Customer service is centered around establishing the client as top priority. All our software, automated systems, personnel training, scheduling, coordination, services, etc. put the customer first by design and implementation. We differentiate ourselves from our competitors with our whole experience, from point of initial contact to after the service feedback. Our proven systems and processes have passed the test of time. Additionally, we are always innovating to improve the customer experience, convenience, quality, and also developing better cleaning methods. Advancements in effectiveness and efficiency is our continual goal. We are 100% committed to the cleaning cause and our 20-year track record can attest to that. If you live in Ponte Vedra Beach, Nocatee, Julington Creek, Orange Park, Jacksonville Beach, St. Augustine, or Jacksonville and need the best cleaning service available, call 1.877.CLEANING today for a complimentary consultation or to setup a house cleaning or carpet cleaning service appointment.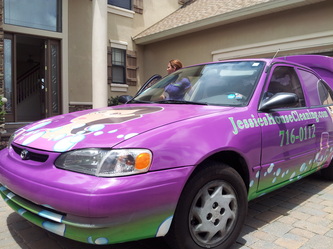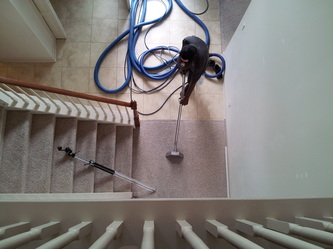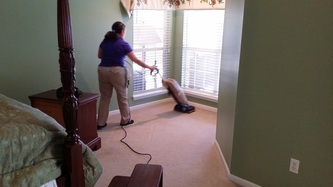 Jacksonville's Trusted Cleaning Experts.
Satisfied Customer Video Testimonials
Customer 100% Satisfaction Pictures
Excellent House & Carpet Cleaning Reviews
Rated
4.9
/5 Stars.
Based On
Hundreds
Of:
Customer Reviews, Recommendations, Referrals, Pictures, & Video Testimonials.
Better Business Bureau A+ Rating.
20-Year Upscale Christian Cleaning Services.
Jacksonville's Top Notch Trusted House & Carpet Cleaning Services Experts.
---
---
Jessie's House & Carpet Cleaning 1.877.CLEANING
offers a variety of services in
Jacksonville, Florida

, including:
House Cleaning Services Department:

Deep & Light Cleaning Services

Whole House & Partial House Cleaning Services

Appliances, Fridge, & Oven Cleaning Services

Veranda, Porch, Lanai, Patio, & Garage Cleaning Services

One-Time, On-Call, & Recurring Cleaning Services

Move-In & Move-Out Cleaning Services

Retail, Office, & Commercial Cleaning Services

Last-Minute, Same-Day, & Emergency Cleaning Services – Subject To Availability

Carpet Cleaning Services Department:

Carpet Deep Steam Cleaning Services

Pet Odor Removal Services

Carpet Stretching Services

Upholstery Cleaning Services

Water Damage Restoration Services

Last-Minute, Same-Day, & Emergency Cleaning Services – Subject To Availability

Painting Services Department:

Interior/Exterior Painting Services

Whole or Partial Painting Services

Pressure Washing Services
---