Info@JessiesHouseCleaning.com | 1.877.CLEANING (1.877.253.2646) | Call/Text 904.716.0112

_________________________________

Communication
_________________________________

Contact | FAQs | Testimonials | Before & After Pics | Quality Control | Tips | Work at Jessie's
---
Contact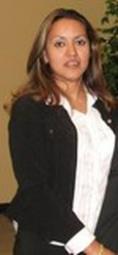 Contact us today for your FREE estimate:
Best Number:
904.716.0112
Hours of Operation:
7 a.m. to 7 p.m. 7 days a week
Toll Free:
1.877.CLEANING (1.877.253.2646)
Mobile Call/Text: 904.716.0112

Mobile Call/Text: 904.716.7679
Office: 904.379.7999
Fax: 904.379.7999
E-MAIL:
Info@Jessies
HouseCleaning
.co
m
Website: www.
Jessies
HouseCleaning
.com
Jessie's House & Carpet Cleaning®
9745 Touchton Road
Jacksonville, FL 32246
---
Serving All NE Florida Areas (Duval, Clay, St. Johns, Nassau, & Flager):
Jacksonville
Jacksonville Beach
-
Neptune Beach
-
Atlantic Beach
Ponte Vedra Beach
St. Augustine
Palm Coast
Fernandina Beach
Orange Park
Julington Creek
Mandarin
Green Cove Springs
Palm Valley
Fruit Cove
Middleburg
Yulee
_____________________
FAQs
Frequently Asked House Cleaning Service Questions
How will our house cleaning service relationship work?
· We know that it is important to earn your trust on each
house cleaning
service visit, which is why we do not ask you to sign a contract. We operate through open communication and honest evaluation of our service. We encourage feedback that will help us serve you better.
Are you Licensed?
· Absolutely!
Must I be at home during the
house cleaning
?
· This is entirely up to you. Most clients prefer to give us a key; others leave it in a safe place. The only people who have access to your key are the managers. They will personally give the key to the maid that will be cleaning your home that day.
What if I need to reschedule a
house cleaning
service
?
· Simply call our office at least 24 hours prior to the scheduled appointment. A late cancellation fee $45 will be incurred if the team cannot be reassigned.
At what time will the maids be at my home?
· Our normal work days are Monday-Sunday 7:00am – 7:00pm. While in most cases it is difficult to give a specific time, we will make every effort to accommodate your needs within the 10 a.m. to 2 p.m. range.
How many maids will be
cleaning
my home?
· Depending on the task at hand we will send a team of
maids
or an individual
maid
. We will accommodate any special requests you may have as well. Normally, on average, we send two
cleaning
consultants per job.
What if something is damaged during my
house cleaning
?
· Our
maids
will treat your home as if it was their own. However, should damage or breakage occur during your house cleaning, we will take the steps necessary to have it replaced or repaired.
How do you protect my keys?
· Your key will be secured in our office in a locked storage, which only our managers have access to. The key is issued to our certified maids on the day of
cleaning
, and are returned the end of the day. At which point the manager will return your key to its secured storage.
How do I pay for your
house cleaning
service?
· Payment is due at the time of service. Clients will either leave a check made payable to Jessie's
House Cleaning
, cash, or pay by credit card (4% service charge). An extra fee will be charged for an insufficient funds check.
What should I do about my security/alarm system?
· Some clients will provide Jessie's
House Cleaning
with the access code for their home; others will establish a guest or temporary code for us. However, in our experience it will be easiest to have your
alarm system
turned off for the day of your
house cleaning
.
Will you offer any refunds if we are unhappy with the
cleaning
?
· No. However, we will re-
clean
any area within 24 hours of your scheduled appointment that you were not completely satisfied with. We have a 24-hour guarantee.
Do I need to provide
house cleaning
service
equipment or supplies?
· No, Jessie's
House Cleaning
will provide all the
cleaning
supplies and state-of-the-art equipment. However, if you would like us to use your
cleaning
supplies or equipment we will happily oblige.
Are my valuables safe?
· If you have any valuables or irreplaceable items, please store them in a secured area and instruct us not to touch them. A closed door, drawer or note will signify our
maids
not to touch or clean the area.
What should I do with my pets during the
house cleaning
service
?
· We ask that you provide us with adequate information about your
pets
. Although not a requirement, we prefer your
pets
to be restricted in areas that need cleaning so that our
maids
can be more efficient.
Will your maids get on step ladders?
· Normally, Jessie's
House Cleaning
employees will not get on
ladders
because of safety reasons. However, we have proper vacuum extensions and equipments that will reach high areas such as ceilings and ceiling fans. And, occasionally we may need to use a step
ladder
.
What are your rates for your
house cleaning
services?
· Rates are based on the condition and size of your home (Go to the "Rates" tab). Please contact our local office for a free consultation and estimate!
Is it possible to hire a Jessie's House Cleaning cleaning consultant directly?
When you (verbally, written, text, email, etc.) request and agree to hire Jessie's House Cleaning, you are entering into a service agreement with Jessie's House Cleaning. You are agreeing not to hire a past or present Jessie's House Cleaning cleaning consultant introduced to you by Jessie's House Cleaning for any home-related service.
If you decide you want to employ a Jessie's House Cleaning cleaning consultant directly, our referral fee is $2,500.
_____________________
Testimonials
Jer B., Ponte Vedra Beach

"Awesome work. They cleaned everything from top to bottom at our place just before Thanksgiving. The kitchen and bathroom sparkled. The price was $200 for 4 hours with two workers hustling away from the moment they arrived. They do windows too! All in all I will recommend them and we will def. call back for more!"
Esteban F., Julington Creek

"All I can say is my sincerest thanks for your cleaning service. I couldn't have been more happy with both Jessie and Natalie, the ladies assigned to clean my home. In fact five seems too little to rate them. They were both kind, gracious, sympathetic and most of all hard, really hard-working women, an all-around delight-- the pair of them. I was equally pleased by your customer service. Thanks for having made my new/old home suitable for human consumption, something it wasn't previously. "
Anna Maria B., Mandarin

" The two pros arrived right on time, worked calmly and precisely, left my apartment in mint condition. I highly recommend this service. "
Judy G., Southside

" My roommate moved out and left me with a disgusting mess. I had only a few days to get it cleaned up before I was supposed to show the space to someone else. I usually do my own cleaning, but this was beyond belief filthy. I found Jessie's House Cleaning in the directory, called and was very happy with my experience.
The two women arrived on time, were very pleasant, and did everything I had outlined very well. They were not shy about asking questions to insure that everything was done as I expected. My communication with the company from start to finish was professional and clear. There was accurate representation of terms, work that could and could not be done, time needed, and fees charged. I will certainly use their services again."

Daniel Y., San Marco Place

"We've had Jessie's
House Cleaning
services come in twice now to clean. They were both very respectful and hard working. I recommend Jessie's
House Cleaning
, as they worked quickly and did their best to meet the schedule and make sure everything got cleaned. "
Ben Z.,
Orange Park
"Super service all around -- I scheduled a last minute cleaning via email, and I couldn't have been more pleased with the results. Best customer service I've experienced since moving to Orange Park. A little pricey, but they're worth it."
Greck C., Intercoastal

"I called Jessie's
House Cleaning
yesterday after reading the reviews here, for a move-in clean of my new place (in Intercoastal , which was clean-ish, but definitely not up to my standards). The owner and Natalie were professional and friendly on the phone, and were able to get a crew over late in the afternoon on the same day.

The crew did a meticulous cleaning job (glass panes on the lighting, seals around the dishwasher door, everything--I'm kind of OCD, so I totally applaud their thoroughness), and they did it for a very fair price.

I'll use them again without a second thought when the need arises."
Jodi M., Baymeadows
"I have consistently been very pleased with the cleaning services offered by Jessie's
House Cleaning. Jessie's
House Cleaning
was recommended to me and I, in turn, make the recommendation to you too!! Prompt, efficient, thorough and all at a good price. What more could you ask for? "
Erica F., Fernandina Beach

"An excellent experience with Jessie's
House Cleaning. I hired them to do a move-out cleaning on a new apt I was moving in to as it had not been cleaned by the previous tenant. It was a very tight schedule for them to do the cleaning as the previous tenant moved out the night before and I was to move in at noon the next day. Natalie, the Jessie's
House Cleaning
rep I dealt with on the phone, was very attentive through the whole process as I hired them and the work was done for me sight-unseen - we had to coordinate the maids to meet up with the apartment mgr, etc.

We lined up 2 maids for a 3 hr service. Natalie confirmed extensively as I was very stressed out that we wouldn't get the cleaning done and I would be moving into a nasty ass dirty apartment. They did show up apparently about 20 mins late but they cleaned straight thru until the end-time and we were only charged for the hours worked. My apartment manager was very pleased with the cleaning job the maids did, and when I finally got there, so was I.

I highly recommend this service. Yelp will occasionally have discount offers too so keep your eyes peeled for those! "

Greg P.,
Ponte Vedra Beach
"They did an excellent job cleaning, and at first we had a slight misunderstanding about the cost, but they were quick to fix the problem and in the end everyone is happy. "
Rhonda B.,
St. Augustine
"Jessie's House Cleaning jumped in when I needed them most. I quickly moved out of town and needed a last minute service. The owner of the condo needed to sell and most services wouldn't do a move out clean much less with me employing them long distance. The owner was ecstatic. Not only did they do a fantastic job but they phoned me to let me know how long it would take. "
Jewel P.,
Riverside
" Thanks to yelp to give a suggestion of Jessie's
House Cleaning. Seriously this is a boring work to do cleaning that's why I have been pleased to see this on yelp. I call a maid she done all the cleaning work, washing my cloths. they are very good do a work & having nice behavior."
Chris P.,
Northside
"Thank you Jessie's
House Cleaning, thank you!! I didn't know where to turn for some much needed housecleaning when by luck I found Jessie's
House Cleaning
reviews online. After sending a request for a price quote on a Thursday afternoon, I quickly got an email back from Natalie with all the price info and that I could schedule something asap! By the following day at 1pm, my two housekeepers arrived, right on time as promised. They were all smiles and just wanted to know what I wanted done and got straight to work. I originally planned on having them here for 2 hours but once I saw how thorough and detailed they were I extended to 3 hours which wasn't a problem!
By the time they were done my apartment looked and smelled incredible! My shower was so sparkly white and clean that I could hardly contain myself when I saw it, finally I can take a bubble bath once again! I just wanted to hug them! Definitely a great way to start the weekend!! I would definitely call Jessie's
House Cleaning
again and plan to do so!! Worth every penny! I am so happy to know there is a trustworthy company out there that knows the importance of great customer service and delivers a wonderful end result. Give Jessie's House Cleaning a call now, you won't be sorry!!"
Christine L.,
Jacksonville Beach
"Really really great. I just moved into a new place and asked them if they could come for 2 hours and work on specific areas (floors, bathrooms, kitchen). They did all I asked and then some and really worked so hard the whole time and the cleaning was exceptional. I have worked with individual cleaning people in the past (from Craigslist etc) and while cheaper, it is so true that you get what you pay for. Last person I got from Craigslist stole my engagement ring (not just making wild accusations, she eventually confessed and was arrested). Also, past cleaning people usually just throw the few dirty pots and pans I leave in the sink into the dishwasher. Jessie's
House Cleaning
cleaned them by hand and put them away. I'll be calling Jessie's
House Cleaning
as my regular service to come whenever my house needs it. Thank you!!"
Janiqua W.,
San Marco
" They do a fantastic job and are great people too. Probably best house cleaners we've ever had. They can turn a really messy, dusty, cluttered house into perfection. Yay."
Rich B.,
Orange Park
" Today was the second time I used this service. And I am again very satisfied. The other reviews on this site are accurate. They are not the cheapest, but the quality of the work as well as the customer service makes them more than worth their fee. Next time I need my pigsty cleaned, I will again call them to come work their magic."
Chantal P.,
Mandarin
"Jessie's
House Cleaning
was awesome. My place has never been this clean. They are professional and prompt and their customer service is amazing. Don't know what I would do without them. "
Clifford R.,
Fernandina Beach
"#1: You need them on short notice?
They deliver.

#2: You need friendly maids you can communicate with?
They deliver.

#3: You need maids that work their asses off for you?
They deliver.

#4: You need to make the bachelor pad look presentable when mom is flying in the next day and you forgot to grow up and clean up after yourself?
They're Priceless.


Call them. Use them. Be nice to them. They are cool. "
Michael G.,
Southside
"I was very pleased with the work. You should be very proud of your employees, they were outstanding, courteous and very hardworking. I was especially impressed with how they budgeted their time - there was too much to do in just 3 hours. But they worked hard the whole time, and hit the most important spots to make it look the best given the time. You'll be hearing from me again, you made my day! "
Dan R.,
San Pablo
" I hired them to clean my home.
Great customer service, punctual.
They did a great job. "
Espree D.,
Ponte Vedra Beach
"So far AMAZING. I found Jessie's
House Cleaning
on Craigslist after checking out online reviews from a bunch of other companies. They offered me a birthday discount which was super great as that is why I wanted a cleaning service today. The receptionist was outstandingly positive and friendly. Their website is clean http://www.jessieshousecleaning.com/ and the people arrived on time have been here about 15 minutes so far and are very comfortable to be around, respectful and caring. She even wanted me to find her a ladder to clean the outside windows so that I could see the flowers!!!! AWESOME :) "
Liz T., San Marco
" Jessie's
House Cleaning
absolutely/positively exemplifies what a cleaning service should be! We've used their services three times now, and will continue to do so. But Jessie "belongs to us" every other Wednesday! Jessie and her staff are terrific, great follow-up. I really think they should rename the company 'Jessie's
House Cleaning
My Day.' Seriously, these people know what they're doing, and do it perfectly. "
Ruth M.,
Ponte Vedra
"They couldn't be easier to book, they show up on time and do an incredible job. What more could you ask?"
Dave C.,
Orange Park
" We called Jessie's
House Cleaning
to do a deep cleaning before we moved into our new place. The place is spotless, the service was amazing, & it was very easy to get in touch with them for any questions. I would highly recommend them to anyone -- $ well spent! "
Lisa P.,
Westside
" Jessie's
House Cleaning's customer service is fantastic. The two women who came to clean the house were professional, courteous, and did a lovely job. I will recommend that you give very explicit instructions on what you want cleaned (I recommend this with any cleaning service) but in 3 hours, they cleaned my 3 bedroom/1bath house top to bottom very satisfactorily. While you can certainly find this service cheaper, the customer service and peace of mind you get by hiring a professional and personalized service is totally worth the money. "
Neil M.,
Jax Beach
" I was initially trying to hold back on a 5 star review because, I didn't want to be overly effusive. The Jessie's
House Cleaning
crew has done our house three times now and it's a joy to come home too. It's a fully detail oriented cleaning service, coupled with a knack for staging and design. I swear there's nothing like coming home to symmetry and aligned groceries in the fridge. Jessie's
House Cleaning
DECLARED UNBEATABLE! "
Mona M.,
Southside
"I am a bit of a neatnick. I like all top surfaces cleaned and mostly clear of clutter. I'm no Joan Crawford. But move the plants before you clean the surface.


Jessie's
House Cleaning
gets that. As does their staff. Once a month they come in and clean the hell out the apartment. I love them. One of their people noticed a little spill over in the oven from my baking a pie. I did not expect to get my oven cleaned (no pun intended). But she did.

Busy season at work means little time for anything. So imagine coming home to an immaculate place. Sparkly, shiny and smelling fresh and clean. And never, ever having to chastise anyone over dirt left over. Now if they just made a half pitcher of martinis? "
Dru M.,
San Marco
" I have a one-bedroom apartment and four cats. And I'm lazy. Finally, I'm an atheist, so the "cleanliness is next to godliness" line doesn't motivate me. What did motivate me to hire someone, however, was a guest visiting from out of town and utter lack of time to devote the hours of effort necessary to clean my place. Thank god (not literally, of course) for Jessie's
House Cleaning.

Maybe we didn't get off to the best start. I have an unusual work schedule, but Jessie's
House Cleaning
said one of their staff would be able to meet me the following week (after my initial call) between 8 and 8:30 a.m. Well, she didt show up and was so professional and offered free samples of professional supplies.

They did such a great job (and were waiting for me when I got home, even before the scheduled time), I had them come back the following week, just before my guest visited, to attend to some more specific items. I couldn't believe it when I saw that they had followed my instructions perfectly.

I wish I could afford to have Jessie's
House Cleaning
come on a regular basis, especially since they provide all the cleaning supplies and equipment. Unfortunately, I think they might be beyond my price range for regular visits, but I'll definitely hire them again. "

In sum:


Can pay with paypal
No language barriers
They provide cleaning supplies and equipment

Mandana K.,
Riverside
" We've all heard the statement: "Good help is hard to find." I think that this is very true especially in our crazy modern times. Not so with this business, however.

I've used the service twice now. Although, I have a small studio apartment, my schedule can be a bit hectic depending on the week and having one less chore/errand to do when I'm home leaves more time for fun stuff and makes me a happy person. I really appreciate the way Jessie's
House Cleaning
runs their business - friendly and personable yet precise and professional. Great, thorough service and reasonable rates. No shady stuff either, you pay what you're quoted.

Jessie's
House Cleaning
is the real deal and I'm glad I found them. "
Carl B.,
Ponte Vedra Beach
"I recently moved out from Ponte Vedra due to various reasons, so I needed a cleaning service right away...I did a google search and discovered Jessie's
House Cleaning
. Well, I called up the service and they provided me with a cleaning person within 24 hours! They are a startup company, but they really have attention to detail. I find their rates very

I needed to find a new cleaning service so I went on the googly machine because that's where everything is. After a quick search I submitted my vital information to all of the major national chains as well as Jessie's
House Cleaning
. Jessie's
House Cleaning
promptly called back that Sunday afternoon and after a few rounds of phone tag we set up a time for Tuesday at lunch. When I arrived to let the crew in they were waiting on the step at 12 noon, as scheduled. The cleaning was extremely thorough, the crew was gracious and left everything in it's place (after cleaning it all). Jessie's
House Cleaning
estimate was right on and our follow up discussions were as easy as could be.

Competitive and reasonable and the cleaning person worked fast and I have nothing to complain about...I recommend them highly. "
Justin L., Baymeadows
" Oh, and those other maid services...I'm still waiting for their return phone call... "
Liz R., Mandarin
"I am not great with long reviews, so I will tell you that I completely agree with everything the other people said that reviewed Jessie's
House Cleaning. I want to add that I think Jessie's
House Cleaning
is absolutely terrific and the really cares about their business. The girls they sent to my house were so nice and friendly and accommodating. They were the best I have had clean my house in about 25 years! If I could, I would have them every week. What a great business with great ethics and fantastic people who work for Jessie's
House Cleaning
. So happy I found this service and I will be telling all my friends about this! "
James L.,
Ponte Vedra Beach
" Great service!!! Highly recommended. I used them to clean an apartment unit my folks moved out of because I felt the building owner was over charging for the cleaning fee. I saved 50% using Jessie's
House Cleaning
and the apartment manager was more than satisfied with the cleaning.

Their price quote was on the money. There were no surprises. The owner and her cleaning crew were friendly, courteous, and fast. "
Seema M.,
Southside
" Highly recommended. Jessie is great. Jessie's
House Cleaning
really knows customer service. They made my bathroom sparkle! A++! "
Diana K., Ponte Vedra Beach
" Excellent service! Jessie's
House Cleaning
and her crew are so friendly and provide amazing service. They were prompt and very polite. I had a great experience with them and feel comfortable having them come in while I'm not at home. Wonderful people and HIGHLY recommended for those who are seeking cleaning service for the first time. Jessie's
House Cleaning
is very patient with questions and even stopped in to ensure my satisfaction. Of course, I was very satisfied and happy with the result. Check them out, you'll be very satisfied! "
Ty H., Ponte Vedra Beach
" Great service. My roommate and I were very pleased with Jessie's
House Cleaning's crew. The people who cleaned our apartment were right on time, did a great job, and our apartment in still sparkling. Thank you! "
Eve S.,
St. Augustine
"My friend/employer was in the hospital and some of his friends chipped in to get him a good housecleaning. I was working in the home office and was there when the people from Jessie's
House Cleaning
showed up. First, I was really impressed that the manager called to check that the cleaners had arrived. Then she showed up at the end of the day to check that the job was satisfactory. I've never seen a cleaning service do that. I also found the staff to be friendly and discreet.

The place was given a deep cleaning but I was never distracted from my work. And they had all their own cleaning supplies, and they made sure to put everything back exactly as they found it. In the end everything looked the same - just clean and sparkling and neat like elves had come in and cleaned under and around everything, only better. When my friend/employer got home he was blown away telling me he'd never even have known they were there except it was all clean. We were both really impressed and will continue to use this service in the future - no problem. Jessie's
House Cleaning
is simply the best cleaning service I've ever seen, and affordable too."
Marina M., Mandarin
" Jessie's
House Cleaning
and their staff were very professional and did an amazing job of cleaning my mom's house. We will definitely be scheduling some more services with Jessie's
House Cleaning. They followed up with a personal visit to my Mom and called me as well to follow up with our experience. Thanks again Jessie's
House Cleaning
for the great service you provide."
Patricia R.,
Julington Creek
" The people showed up on time - and worked hard, they were efficient and very friendly. I had two people for 3 hours for a one bedroom, 2 bathroom, kitchen, living room & dining room. They were fantastic and my home is sparkling. The owner, even stopped by after to review the job. I will definitely use them again."
Marie L.,
Orange Park
" As a corporate housing provider, tying to locate a trustworthy cleaning company is most important, not only is Jessie's
House Cleaning
trustworthy, they are reliable and do a great job , I am impressed at the quick responses from Jessie's
House Cleaning
and their team, the concern they have for my clients needs, the can do attitude, the follow up, the streamlined billing process, I highly recommend this company not only for residential, but for commercial, corporate and properties alike. Just knowing Jessie's
House Cleaning
and their team are taking care of my apartments is very comforting."
Courtney C.,
Ponte Vedra Beach
" I am so lucky that I stumbled across this great company! I was panicking b/c my apartment was a mess and I was moving out. I called them and they were able to get someone out in less than 24 hours! They stuck their original quote and there weren't any hidden fees or anything. Natalie did such an amazing job cleaning from top to bottom; she was polite and friendly too. They even gave me tips to help keep my place clean in the future. I passed my final inspection with flying colors (got my security deposit back) and I owe it all too Jessie's
House Cleaning! The owners followed up with me the day of and the day after to make sure everything was satisfactory.
I've never encountered such a customer service oriented company in Ponte Vedra that was so friendly, hospitable, professional, and overall fantastic! You can't go wrong with Jessie's
House Cleaning
- you'll have an immaculate home and a smile on your face! Now I only wish they moved with me to Minnesota! I will definitely recommend them to all my friends! Thanks Jessie's
House Cleaning!!!! "
Todd H.,
Ponte Vedra Beach
" It was such a pleasure to deal with a company with the kind of values and care that your grandparents used to tell you about. In today's business world to find a company with as much integrity and professionalism as we found with Jessie's
House Cleaning
is unheard of. The cleaning lady did a great job, the owners showed up to make sure everything was to our satisfaction, and helped us to work out a schedule that fit OUR lives. I can't say enough great things about Jessie's
House Cleaning
and recommend them to any and everyone. It kind of sounds like I'm a share holder or something but nope, I'm a VERY satisfied customer. Thanks again Jessie's
House Cleaning, see you next weekend."
Mike G.,
Fernandina Beach
"Jessie's
House Cleaning
's service is excellent. They were very friendly and responsive. They gave me an accurate estimate and more importantly my place is shinning. Natalie who actually came out to the house was very friendly and worked hard to get my place clean. She was also very concerned about getting the job done quickly but without sacrificing quality. This is a company that I will recommend to all my friends who are in need of a cleaning service that has a great price, excellent services and friendly owners. Oh yes, and the best part is that the owner answered the phone at 9:00PM on a Friday."
_____________________
Before & After Pics





---
Quality Control
Our cleaning consultants use a proven cleaning system,
Super Clean Care System,
that has been refined throughout the years. However, we always think there's room for improvement and that is why we occasionally implement surveys. At other times, we may also hand out postage-paid client feedback cards to evaluate our service quality and make any adjustments necessary.
We also encourage our clients to fill out the online form to give us and opportunity to evaluate the comments and make improvements to our service.
_____________________
Tips
Room-by-Room Guide to Keeping your Home Clean between Jessie's
House Cleaning
Appointments
Kitchen
1.
Wipe up spills in the refrigerator as soon as you notice them, and if you have time, do the rest of the shelf or any gloppy jar bottoms.
2.
Go through just one refrigerator or pantry shelf and toss anything that's past the expiration date, that you'll never use again or that's less than a single serving.
3.
Toss the jumble of unused takeout disposable containers, glass jars and condiment packages you've collected.
4.
Wipe fingerprints off all the kitchen cabinets.
5.
Cut time when polishing the floors: Apply the wax with a long-handled paint roller.
6.
As you cook, rinse dirty utensils, pots and pans and put them in the dishwasher. You'll have the kitchen in good order when you sit down to eat, and you'll have less to clean up after dinner.
7.
Ease the weekday morning rush by setting the table for breakfast before you go to bed. Put out cereal boxes, sweeteners and other nonperishable items. Prepare the
coffeemaker
and set the timer.
8.
If the dishwasher's not full, add burner covers or small shelves from the refrigerator — anything that needs washing.
9.
While you're talking on the phone or waiting on endless hold, clean out five to seven unwanted, unused things from the kitchen junk drawer or pantry or your purse.
Bathrooms
10.
Store a floor
duster
with disposable cloths in a closet near the bathroom. It will be easy to grab the duster and go over the floor during the week.
11.
If you use disposable
makeup
cloths to wash your face, rinse and reuse them to quick-clean the sink, counter or floor.
12.
After your family finishes brushing their teeth or shaving, use a dry terrycloth hand towel on the mirror and bathroom faucets to wipe away spots of lather so they won't build up.
13.
Before getting out of the shower, clean the stall or tub and tiles with a squeegee.
14.
After you flush the toilet, sprinkle 1/4 cup of
baking soda
into the wet bowl. Take your shower and then give the bowl a single scrub. Flush to rinse.
Family room
15.
Go through
magazine
and catalog piles and discard outdated
issues
, three or five at a time. Toss junk
mail
daily.
16.
Vacuum just the high-traffic sections of the floor or carpet and do the other areas later.
17.
Before you go to bed, do a fast pickup: Put remote controls in a basket, tidy
newspapers
and loose papers or put them in the trash, clean off the coffee table, plump pillows and fold throws.
18.
When you're done vacuuming the floor and baseboards, use the upholstery attachment to dust one bookshelf.
19.
If your children's plastic
toys
look dirty, grab the worst two or three and clean them with a wet wipe or a paper towel moistened with rubbing
alcohol
.
20.
Quick-clean artificial flowers with the upholstery attachment of the vacuum cleaner.
21.
To freshen throw pillows, put them in the dryer, one or two at a time, on the air cycle.
22.
Vacuum lamp shades (turn off lamp before you dust) and the back of the
TV
.
Laundry room
23.
To avoid a huge weekend laundry day, try to do at least a couple of loads of towels or clothes during the week.
24.
Cut laundry time by presorting items into baskets labeled towels,
jeans
, darks, lights, etc.
25.
Before you do a load of wash, wipe off the front and sides of the washer and dryer with a damp cloth (then launder the cloth). Clear the lint filter with a comb.
26.
Organize freshly washed linens into sets: Fold flat sheets in half the long way and then in half along the long fold (repeat fold for wider sheets). Do the same with the fitted sheets, laying each on top of a folded flat sheet. Fold the matching pillowcases in half (the long way too), lay them on top of the sheets and roll everything into one neat set. Stack on shelves; each family member can grab the set for his or her bed.
Bedrooms
27.
When vacuuming the bedroom, take a few extra moments to clean under the bed so the dust bunnies won't multiply.
28.
While you get dressed in the morning, check your nightstand or dresser top and pick three to five items to toss out (
ticket
stubs, empty
perfume
bottles, for example). Clean the
phone
with an alcohol-based wipe or go through one drawer in your dresser, weeding out items you no longer wear or want.
29.
Shorten the stack of bedside reading material by moving items you want to save back to the bookshelf or file cabinet and getting the rest ready for recycling.
30.
If you don't have time for a thorough dusting, go over curtains, mini-blinds and the headboard with the upholstery attachment of your vacuum.
31.
To save steps in making beds, store an extra set of sheets under the mattress. If you have a sofa bed, store linens and a bed pillow inside one of the pillow shams on the couch.
Jessie's Golden Rules of Order
More Time Savers
Keep a labeled spray bottle filled with cleanser and a roll of paper towels in the kitchen and in each bathroom.
Mount a paper-towel holder under the sink or on a cabinet door in the kitchen or bathroom. Spot-clean as soon as you notice a dirty area.
Store cleansers in a handy plastic carryall so you can easily take them with you from room to room.
Try to quick-clean one room every day. Or give the messiest area or item, like the coffee table in the den, a good going-over.
Divide and conquer. Tackle one task at a time: Polish all the wooden furniture, dust all surfaces or clean fingerprints off light switches.
_____________________
Social Media
Join and Follow us at (Facebook, Twitter, etc.) to have a chance to win a FREE initial house cleaning in
Jacksonville and Ponte Vedra Beach Florida
(new clients only). This is a great way to get to know us and the quality of our work, costing you nothing.
_____________________
Work at Jessie's
***At the moment we are only accepting applications***

Jessie's
House Cleaning is always seeking
qualified and highly motivated individuals.
Starting a career at Jessie's
House Cleaning
provides the opportunity to work for a company with strong purpose and values, a concern for the
environment
, and a goal of enriching lives.
Our Purpose:
Enriching Lives and Unleashing Potential. One Employee, One Customer, One Home at a time.
Our core values are at the essence of everything we do and believe. By living and upholding these in our everyday lives, our company and our products are respected and used by many people across
Jacksonville and Ponte Vedra Beach Florida
.
Our Core Values:
Professional, Concerned, Respect, Innovation
Jessie's House Cleaning
offers:
Competitive Salary
Career advancement opportunities

The chance to work with a professional team impacting the lives and homes of our Jacksonville and Ponte Vedra Beach Florida customers on a daily basis.
Opportunity to be innovative, challenged, and part of an emerging company and the start of something big!
Full time and Part time positions available
Current Open Positions:
Cleaning Consultant
If you are looking to be part of Jessie's House Cleaning, apply for a position listed above by sending us your resume to our company email:
Info@JessiesHouseCleaning.com
_____________________________________________________________________________
(SPANISH/ESPANOL)
Se Necesita Personal de Limpieza:
*** Por el momento solo estamos aceptando aplicaciones***
Referencias

Experiencia

Abilidad de trabajar los fines de semana (no siempre)

Transportacion (no es necesaria pero es preferible)

Licencia de conducir (no es necesaria pero es preferible)



La Compensacion es basada en estos cinco factores
Si esta interesada o interesado:
1. Por favor llamenos para establecer una entrevista
904.716.0112
2. Por favor enviar su currículum o hoja de vida (resumé) a el e-mail:
Info@JessiesHouseCleaning.com
Gracias
---
"We Can Make

Your Place

Sparkle & Shine!"
Info@JessiesHouseCleaning.com |
1.877.CLEANING (1.877.253.2646) |
Call/Text
904.716.0112

9745 Touchton Road
Jacksonville, Florida 32246
http://jessieshousecleaning.com
---
Copyright © 2012 Jessie's House Cleaning. All rights reserved.

CARPET CLEANING JACKSONVILLE FL, HOUSECLEANING JACKSONVILLE FL, CARPETCLEANING JACKSONVILLE, HOUSE CLEANING JACKSONVILLE, JACKSONVILLE FL CARPET CLEANING, JACKSONVILLE FL HOUSE CLEANING, JACKSONVILLE CARPET CLEANING, JACKSONVILLE HOUSE CLEANING, JACKSONVILLE FLORIDA CARPET CLEANING, JACKSONVILLE FLORIDA HOUSE CLEANING, JACKSONVILLE CARPET CLEANING SERVICE, JACKSONVILLE HOUSE CLEANING SERVICE, JACKSONVILLE FLORIDA CARPET CLEANING SERVICE, JACKSONVILLE FLORIDA HOUSE CLEANING, CARPET CLEANING JACKSONVILLE, HOUSE CLEANING JACKSONVILLE, CARPET CLEANING JACKSONVILLE FLORIDA, HOUSE CLEANING JACKSONVILLE FLORIDA, CARPET CLEANING JACKSONVILLE FL, HOUSE CLEANING JACKSONVILLE FL, CARPET CLEANING SERVICE JACKSONVILLE FLORIDA, HOUSE CLEANING SERVICE JACKSONVILLE FLORIDA, CARPET CLEANING SERVICE JACKSONVILLE FL, HOUSE CLEANING SERVICE JACKSONVILLE FL, CARPET CLEANING, HOUSE CLEANING, CARPET CLEANING SERVICE, HOUSE CLEANING SERVICE, JACKSONVILLE BEACH FL CARPET CLEANING, JACKSONVILLE BEACH FL HOUSE CLEANING, JACKSONVILLE BEACH CARPET CLEANING, JACKSONVILLE BEACH HOUSE CLEANING, JACKSONVILLE BEACH FLORIDA CARPET CLEANING, JACKSONVILLE BEACH FLORIDA HOUSE CLEANING, JACKSONVILLE BEACH CARPET CLEANING SERVICE, JACKSONVILLE BEACH HOUSE CLEANING SERVICE, JACKSONVILLE BEACH FLORIDA CARPET CLEANING SERVICE, JACKSONVILLE BEACH FLORIDA HOUSE CLEANING, CARPET CLEANING JACKSONVILLE BEACH, HOUSE CLEANING JACKSONVILLE BEACH, CARPET CLEANING JACKSONVILLE BEACH FLORIDA, HOUSE CLEANING JACKSONVILLE BEACH FLORIDA, CARPET CLEANING JACKSONVILLE BEACH FL, HOUSE CLEANING JACKSONVILLE BEACH FL, CARPET CLEANING SERVICE JACKSONVILLE BEACH FLORIDA, HOUSE CLEANING SERVICE JACKSONVILLE BEACH FLORIDA, CARPET CLEANING SERVICE JACKSONVILLE BEACH FL, HOUSE CLEANING SERVICE JACKSONVILLE BEACH FL, CARPET CLEANING, HOUSE CLEANING, CARPET CLEANING SERVICE, HOUSE CLEANING SERVICE, PONTE VEDRA BEACH FL CARPET CLEANING, PONTE VEDRA BEACH FL HOUSE CLEANING, PONTE VEDRA BEACH CARPET CLEANING, PONTE VEDRA BEACH HOUSE CLEANING, PONTE VEDRA BEACH FLORIDA CARPET CLEANING, PONTE VEDRA BEACH FLORIDA HOUSE CLEANING, PONTE VEDRA BEACH CARPET CLEANING SERVICE, PONTE VEDRA BEACH HOUSE CLEANING SERVICE, PONTE VEDRA BEACH FLORIDA CARPET CLEANING SERVICE, PONTE VEDRA BEACH FLORIDA HOUSE CLEANING, CARPET CLEANING PONTE VEDRA BEACH, HOUSE CLEANING PONTE VEDRA BEACH, CARPET CLEANING PONTE VEDRA BEACH FLORIDA, HOUSE CLEANING PONTE VEDRA BEACH FLORIDA, CARPET CLEANING PONTE VEDRA BEACH FL, HOUSE CLEANING PONTE VEDRA BEACH FL, CARPET CLEANING SERVICE PONTE VEDRA BEACH FLORIDA, HOUSE CLEANING SERVICE PONTE VEDRA BEACH FLORIDA, CARPET CLEANING SERVICE PONTE VEDRA BEACH FL, HOUSE CLEANING SERVICE PONTE VEDRA BEACH FL, CARPET CLEANING, HOUSE CLEANING, CARPET CLEANING SERVICE, HOUSE CLEANING SERVICE, ORANGE PARK FL CARPET CLEANING, ORANGE PARK FL HOUSE CLEANING, ORANGE PARK CARPET CLEANING, ORANGE PARK HOUSE CLEANING, ORANGE PARK FLORIDA CARPET CLEANING, ORANGE PARK FLORIDA HOUSE CLEANING, ORANGE PARK CARPET CLEANING SERVICE, ORANGE PARK HOUSE CLEANING SERVICE, ORANGE PARK FLORIDA CARPET CLEANING SERVICE, ORANGE PARK FLORIDA HOUSE CLEANING, CARPET CLEANING ORANGE PARK, HOUSE CLEANING ORANGE PARK, CARPET CLEANING ORANGE PARK FLORIDA, HOUSE CLEANING ORANGE PARK FLORIDA, CARPET CLEANING ORANGE PARK FL, HOUSE CLEANING ORANGE PARK FL, CARPET CLEANING SERVICE ORANGE PARK FLORIDA, HOUSE CLEANING SERVICE ORANGE PARK FLORIDA, CARPET CLEANING SERVICE ORANGE PARK FL, HOUSE CLEANING SERVICE ORANGE PARK FL, CARPET CLEANING, HOUSE CLEANING, CARPET CLEANING SERVICE, HOUSE CLEANING SERVICE, SAINT AUGUSTINE FL CARPET CLEANING, SAINT AUGUSTINE FL HOUSE CLEANING, SAINT AUGUSTINE CARPET CLEANING, SAINT AUGUSTINE HOUSE CLEANING, SAINT AUGUSTINE FLORIDA CARPET CLEANING, SAINT AUGUSTINE FLORIDA HOUSE CLEANING, SAINT AUGUSTINE CARPET CLEANING SERVICE, SAINT AUGUSTINE HOUSE CLEANING SERVICE, SAINT AUGUSTINE FLORIDA CARPET CLEANING SERVICE, SAINT AUGUSTINE FLORIDA HOUSE CLEANING, CARPET CLEANING SAINT AUGUSTINE, HOUSE CLEANING SAINT AUGUSTINE, CARPET CLEANING SAINT AUGUSTINE FLORIDA, HOUSE CLEANING SAINT AUGUSTINE FLORIDA, CARPET CLEANING SAINT AUGUSTINE FL, HOUSE CLEANING SAINT AUGUSTINE FL, CARPET CLEANING SERVICE SAINT AUGUSTINE FLORIDA, HOUSE CLEANING SERVICE SAINT AUGUSTINE FLORIDA, CARPET CLEANING SERVICE SAINT AUGUSTINE FL, HOUSE CLEANING SERVICE SAINT AUGUSTINE FL, CARPET CLEANING, HOUSE CLEANING, CARPET CLEANING SERVICE, HOUSE CLEANING SERVICE, FERNANDINA BEACH FL CARPET CLEANING, FERNANDINA BEACH FL HOUSE CLEANING, FERNANDINA BEACH CARPET CLEANING, FERNANDINA BEACH HOUSE CLEANING, FERNANDINA BEACH FLORIDA CARPET CLEANING, FERNANDINA BEACH FLORIDA HOUSE CLEANING, FERNANDINA BEACH CARPET CLEANING SERVICE, FERNANDINA BEACH HOUSE CLEANING SERVICE, FERNANDINA BEACH FLORIDA CARPET CLEANING SERVICE, FERNANDINA BEACH FLORIDA HOUSE CLEANING, CARPET CLEANING FERNANDINA BEACH, HOUSE CLEANING JACKSONVILLE, CARPET CLEANING FERNANDINA BEACH FLORIDA, HOUSE CLEANING FERNANDINA BEACH FLORIDA, CARPET CLEANING FERNANDINA BEACH FL, HOUSE CLEANING FERNANDINA BEACH FL, CARPET CLEANING SERVICE FERNANDINA BEACH FLORIDA, HOUSE CLEANING SERVICE FERNANDINA BEACH FLORIDA, CARPET CLEANING SERVICE FERNANDINA BEACH FL, HOUSE CLEANING SERVICE FERNANDINA BEACH FL, CARPET CLEANING, HOUSE CLEANING, CARPET CLEANING SERVICE, HOUSE CLEANING SERVICE, FLEMING ISLAND FL CARPET CLEANING, FLEMING ISLAND FL HOUSE CLEANING, FLEMING ISLAND CARPET CLEANING, FLEMING ISLAND HOUSE CLEANING, FLEMING ISLAND FLORIDA CARPET CLEANING, FLEMING ISLAND FLORIDA HOUSE CLEANING, FLEMING ISLAND CARPET CLEANING SERVICE, FLEMING ISLAND HOUSE CLEANING SERVICE, FLEMING ISLAND FLORIDA CARPET CLEANING SERVICE, FLEMING ISLAND FLORIDA HOUSE CLEANING, CARPET CLEANING FLEMING ISLAND, HOUSE CLEANING FLEMING ISLAND, CARPET CLEANING FLEMING ISLAND FLORIDA, HOUSE CLEANING FLEMING ISLAND FLORIDA, CARPET CLEANING FLEMING ISLAND FL, HOUSE CLEANING FLEMING ISLAND FL, CARPET CLEANING SERVICE FLEMING ISLAND FLORIDA, HOUSE CLEANING SERVICE FLEMING ISLAND FLORIDA, CARPET CLEANING SERVICE FLEMING ISLAND FL, HOUSE CLEANING SERVICE FLEMING ISLAND FL, CARPET CLEANING, HOUSE CLEANING, CARPET CLEANING SERVICE, HOUSE CLEANING SERVICE, NOCATEE PONTE VEDRA FL CARPET CLEANING, NOCATEE PONTE VEDRA FL HOUSE CLEANING, NOCATEE PONTE VEDRA CARPET CLEANING, NOCATEE PONTE VEDRA HOUSE CLEANING, NOCATEE PONTE VEDRA FLORIDA CARPET CLEANING, NOCATEE PONTE VEDRA FLORIDA HOUSE CLEANING, NOCATEE PONTE VEDRA CARPET CLEANING SERVICE, NOCATEE PONTE VEDRA HOUSE CLEANING SERVICE, NOCATEE PONTE VEDRA FLORIDA CARPET CLEANING SERVICE, NOCATEE PONTE VEDRA FLORIDA HOUSE CLEANING, CARPET CLEANING NOCATEE PONTE VEDRA, HOUSE CLEANING NOCATEE PONTE VEDRA, CARPET CLEANING NOCATEE PONTE VEDRA FLORIDA, HOUSE CLEANING NOCATEE PONTE VEDRA FLORIDA, CARPET CLEANING NOCATEE PONTE VEDRA FL, HOUSE CLEANING NOCATEE PONTE VEDRA FL, CARPET CLEANING SERVICE NOCATEE PONTE VEDRA FLORIDA, HOUSE CLEANING SERVICE NOCATEE PONTE VEDRA FLORIDA, CARPET CLEANING SERVICE NOCATEE PONTE VEDRA FL, HOUSE CLEANING SERVICE NOCATEE PONTE VEDRA FL, CARPET CLEANING, HOUSE CLEANING, CARPET CLEANING SERVICE, HOUSE CLEANING SERVICE, NEPTUNE BEACH FL CARPET CLEANING, NEPTUNE BEACH FL HOUSE CLEANING, NEPTUNE BEACH CARPET CLEANING, NEPTUNE BEACH HOUSE CLEANING, NEPTUNE BEACH FLORIDA CARPET CLEANING, NEPTUNE BEACH FLORIDA HOUSE CLEANING, NEPTUNE BEACH CARPET CLEANING SERVICE, NEPTUNE BEACH HOUSE CLEANING SERVICE, NEPTUNE BEACH FLORIDA CARPET CLEANING SERVICE, NEPTUNE BEACH FLORIDA HOUSE CLEANING, CARPET CLEANING NEPTUNE BEACH, HOUSE CLEANING NEPTUNE BEACH, CARPET CLEANING NEPTUNE BEACH FLORIDA, HOUSE CLEANING NEPTUNE BEACH FLORIDA, CARPET CLEANING NEPTUNE BEACH FL, HOUSE CLEANING NEPTUNE BEACH FL, CARPET CLEANING SERVICE NEPTUNE BEACH FLORIDA, HOUSE CLEANING SERVICE NEPTUNE BEACH FLORIDA, CARPET CLEANING SERVICE NEPTUNE BEACH FL, HOUSE CLEANING SERVICE NEPTUNE BEACH FL, CARPET CLEANING, HOUSE CLEANING, CARPET CLEANING SERVICE, HOUSE CLEANING SERVICE, ATLANTIC BEACH FL CARPET CLEANING, ATLANTIC BEACH FL HOUSE CLEANING, ATLANTIC BEACH CARPET CLEANING, ATLANTIC BEACH HOUSE CLEANING, ATLANTIC BEACH FLORIDA CARPET CLEANING, ATLANTIC BEACH FLORIDA HOUSE CLEANING, ATLANTIC BEACH CARPET CLEANING SERVICE, ATLANTIC BEACH HOUSE CLEANING SERVICE, ATLANTIC BEACH FLORIDA CARPET CLEANING SERVICE, ATLANTIC BEACH FLORIDA HOUSE CLEANING, CARPET CLEANING ATLANTIC BEACH, HOUSE CLEANING ATLANTIC BEACH, CARPET CLEANING ATLANTIC BEACH FLORIDA, HOUSE CLEANING ATLANTIC BEACH FLORIDA, CARPET CLEANING ATLANTIC BEACH FL, HOUSE CLEANING ATLANTIC BEACH FL, CARPET CLEANING SERVICE ATLANTIC BEACH FLORIDA, HOUSE CLEANING SERVICE ATLANTIC BEACH FLORIDA, CARPET CLEANING SERVICE ATLANTIC BEACH FL, HOUSE CLEANING SERVICE ATLANTIC BEACH FL, CARPET CLEANING, HOUSE CLEANING, CARPET CLEANING SERVICE, HOUSE CLEANING SERVICE, JACKSONVILLE FL CARPET CLEANING, JACKSONVILLE FL HOUSE CLEANING, JACKSONVILLE CARPET CLEANING, JACKSONVILLE HOUSE CLEANING, JACKSONVILLE FLORIDA CARPET CLEANING, JACKSONVILLE FLORIDA HOUSE CLEANING, JACKSONVILLE CARPET CLEANING SERVICE, JACKSONVILLE HOUSE CLEANING SERVICE, JACKSONVILLE FLORIDA CARPET CLEANING SERVICE, JACKSONVILLE FLORIDA HOUSE CLEANING, CARPET CLEANING JACKSONVILLE, HOUSE CLEANING JACKSONVILLE, CARPET CLEANING JACKSONVILLE FLORIDA, HOUSE CLEANING JACKSONVILLE FLORIDA, CARPET CLEANING JACKSONVILLE FL, HOUSE CLEANING JACKSONVILLE FL, CARPET CLEANING SERVICE JACKSONVILLE FLORIDA, HOUSE CLEANING SERVICE JACKSONVILLE FLORIDA, CARPET CLEANING SERVICE JACKSONVILLE FL, HOUSE CLEANING SERVICE JACKSONVILLE FL, CARPET CLEANING, HOUSE CLEANING, CARPET CLEANING SERVICE, HOUSE CLEANING SERVICE, JACKSONVILLE BEACH FL CARPET CLEANING, JACKSONVILLE BEACH FL HOUSE CLEANING, JACKSONVILLE BEACH CARPET CLEANING, JACKSONVILLE BEACH HOUSE CLEANING, JACKSONVILLE BEACH FLORIDA CARPET CLEANING, JACKSONVILLE BEACH FLORIDA HOUSE CLEANING, JACKSONVILLE BEACH CARPET CLEANING SERVICE, JACKSONVILLE BEACH HOUSE CLEANING SERVICE, JACKSONVILLE BEACH FLORIDA CARPET CLEANING SERVICE, JACKSONVILLE BEACH FLORIDA HOUSE CLEANING, CARPET CLEANING JACKSONVILLE BEACH, HOUSE CLEANING JACKSONVILLE BEACH, CARPET CLEANING JACKSONVILLE BEACH FLORIDA, HOUSE CLEANING JACKSONVILLE BEACH FLORIDA, CARPET CLEANING JACKSONVILLE BEACH FL, HOUSE CLEANING JACKSONVILLE BEACH FL, CARPET CLEANING SERVICE JACKSONVILLE BEACH FLORIDA, HOUSE CLEANING SERVICE JACKSONVILLE BEACH FLORIDA, CARPET CLEANING SERVICE JACKSONVILLE BEACH FL, HOUSE CLEANING SERVICE JACKSONVILLE BEACH FL, CARPET CLEANING, HOUSE CLEANING, CARPET CLEANING SERVICE, HOUSE CLEANING SERVICE, PONTE VEDRA BEACH FL CARPET CLEANING, PONTE VEDRA BEACH FL HOUSE CLEANING, PONTE VEDRA BEACH CARPET CLEANING, PONTE VEDRA BEACH HOUSE CLEANING, PONTE VEDRA BEACH FLORIDA CARPET CLEANING, PONTE VEDRA BEACH FLORIDA HOUSE CLEANING, PONTE VEDRA BEACH CARPET CLEANING SERVICE, PONTE VEDRA BEACH HOUSE CLEANING SERVICE, PONTE VEDRA BEACH FLORIDA CARPET CLEANING SERVICE, PONTE VEDRA BEACH FLORIDA HOUSE CLEANING, CARPET CLEANING PONTE VEDRA BEACH, HOUSE CLEANING PONTE VEDRA BEACH, CARPET CLEANING PONTE VEDRA BEACH FLORIDA, HOUSE CLEANING PONTE VEDRA BEACH FLORIDA, CARPET CLEANING PONTE VEDRA BEACH FL, HOUSE CLEANING PONTE VEDRA BEACH FL, CARPET CLEANING SERVICE PONTE VEDRA BEACH FLORIDA, HOUSE CLEANING SERVICE PONTE VEDRA BEACH FLORIDA, CARPET CLEANING SERVICE PONTE VEDRA BEACH FL, HOUSE CLEANING SERVICE PONTE VEDRA BEACH FL, CARPET CLEANING, HOUSE CLEANING, CARPET CLEANING SERVICE, HOUSE CLEANING SERVICE, ORANGE PARK FL CARPET CLEANING, ORANGE PARK FL HOUSE CLEANING, ORANGE PARK CARPET CLEANING, ORANGE PARK HOUSE CLEANING, ORANGE PARK FLORIDA CARPET CLEANING, ORANGE PARK FLORIDA HOUSE CLEANING, ORANGE PARK CARPET CLEANING SERVICE, ORANGE PARK HOUSE CLEANING SERVICE, ORANGE PARK FLORIDA CARPET CLEANING SERVICE, ORANGE PARK FLORIDA HOUSE CLEANING, CARPET CLEANING ORANGE PARK, HOUSE CLEANING ORANGE PARK, CARPET CLEANING ORANGE PARK FLORIDA, HOUSE CLEANING ORANGE PARK FLORIDA, CARPET CLEANING ORANGE PARK FL, HOUSE CLEANING ORANGE PARK FL, CARPET CLEANING SERVICE ORANGE PARK FLORIDA, HOUSE CLEANING SERVICE ORANGE PARK FLORIDA, CARPET CLEANING SERVICE ORANGE PARK FL, HOUSE CLEANING SERVICE ORANGE PARK FL, CARPET CLEANING, HOUSE CLEANING, CARPET CLEANING SERVICE, HOUSE CLEANING SERVICE, SAINT AUGUSTINE FL CARPET CLEANING, SAINT AUGUSTINE FL HOUSE CLEANING, SAINT AUGUSTINE CARPET CLEANING, SAINT AUGUSTINE HOUSE CLEANING, SAINT AUGUSTINE FLORIDA CARPET CLEANING, SAINT AUGUSTINE FLORIDA HOUSE CLEANING, SAINT AUGUSTINE CARPET CLEANING SERVICE, SAINT AUGUSTINE HOUSE CLEANING SERVICE, SAINT AUGUSTINE FLORIDA CARPET CLEANING SERVICE, SAINT AUGUSTINE FLORIDA HOUSE CLEANING, CARPET CLEANING SAINT AUGUSTINE, HOUSE CLEANING SAINT AUGUSTINE, CARPET CLEANING SAINT AUGUSTINE FLORIDA, HOUSE CLEANING SAINT AUGUSTINE FLORIDA, CARPET CLEANING SAINT AUGUSTINE FL, HOUSE CLEANING SAINT AUGUSTINE FL, CARPET CLEANING SERVICE SAINT AUGUSTINE FLORIDA, HOUSE CLEANING SERVICE SAINT AUGUSTINE FLORIDA, CARPET CLEANING SERVICE SAINT AUGUSTINE FL, HOUSE CLEANING SERVICE SAINT AUGUSTINE FL, CARPET CLEANING, HOUSE CLEANING, CARPET CLEANING SERVICE, HOUSE CLEANING SERVICE, FERNANDINA BEACH FL CARPET CLEANING, FERNANDINA BEACH FL HOUSE CLEANING, FERNANDINA BEACH CARPET CLEANING, FERNANDINA BEACH HOUSE CLEANING, FERNANDINA BEACH FLORIDA CARPET CLEANING, FERNANDINA BEACH FLORIDA HOUSE CLEANING, FERNANDINA BEACH CARPET CLEANING SERVICE, FERNANDINA BEACH HOUSE CLEANING SERVICE, FERNANDINA BEACH FLORIDA CARPET CLEANING SERVICE, FERNANDINA BEACH FLORIDA HOUSE CLEANING, CARPET CLEANING FERNANDINA BEACH, HOUSE CLEANING JACKSONVILLE, CARPET CLEANING FERNANDINA BEACH FLORIDA, HOUSE CLEANING FERNANDINA BEACH FLORIDA, CARPET CLEANING FERNANDINA BEACH FL, HOUSE CLEANING FERNANDINA BEACH FL, CARPET CLEANING SERVICE FERNANDINA BEACH FLORIDA, HOUSE CLEANING SERVICE FERNANDINA BEACH FLORIDA, CARPET CLEANING SERVICE FERNANDINA BEACH FL, HOUSE CLEANING SERVICE FERNANDINA BEACH FL, CARPET CLEANING, HOUSE CLEANING, CARPET CLEANING SERVICE, HOUSE CLEANING SERVICE, FLEMING ISLAND FL CARPET CLEANING, FLEMING ISLAND FL HOUSE CLEANING, FLEMING ISLAND CARPET CLEANING, FLEMING ISLAND HOUSE CLEANING, FLEMING ISLAND FLORIDA CARPET CLEANING, FLEMING ISLAND FLORIDA HOUSE CLEANING, FLEMING ISLAND CARPET CLEANING SERVICE, FLEMING ISLAND HOUSE CLEANING SERVICE, FLEMING ISLAND FLORIDA CARPET CLEANING SERVICE, FLEMING ISLAND FLORIDA HOUSE CLEANING, CARPET CLEANING FLEMING ISLAND, HOUSE CLEANING FLEMING ISLAND, CARPET CLEANING FLEMING ISLAND FLORIDA, HOUSE CLEANING FLEMING ISLAND FLORIDA, CARPET CLEANING FLEMING ISLAND FL, HOUSE CLEANING FLEMING ISLAND FL, CARPET CLEANING SERVICE FLEMING ISLAND FLORIDA, HOUSE CLEANING SERVICE FLEMING ISLAND FLORIDA, CARPET CLEANING SERVICE FLEMING ISLAND FL, HOUSE CLEANING SERVICE FLEMING ISLAND FL, CARPET CLEANING, HOUSE CLEANING, CARPET CLEANING SERVICE, HOUSE CLEANING SERVICE, NOCATEE PONTE VEDRA FL CARPET CLEANING, NOCATEE PONTE VEDRA FL HOUSE CLEANING, NOCATEE PONTE VEDRA CARPET CLEANING, NOCATEE PONTE VEDRA HOUSE CLEANING, NOCATEE PONTE VEDRA FLORIDA CARPET CLEANING, NOCATEE PONTE VEDRA FLORIDA HOUSE CLEANING, NOCATEE PONTE VEDRA CARPET CLEANING SERVICE, NOCATEE PONTE VEDRA HOUSE CLEANING SERVICE, NOCATEE PONTE VEDRA FLORIDA CARPET CLEANING SERVICE, NOCATEE PONTE VEDRA FLORIDA HOUSE CLEANING, CARPET CLEANING NOCATEE PONTE VEDRA, HOUSE CLEANING NOCATEE PONTE VEDRA, CARPET CLEANING NOCATEE PONTE VEDRA FLORIDA, HOUSE CLEANING NOCATEE PONTE VEDRA FLORIDA, CARPET CLEANING NOCATEE PONTE VEDRA FL, HOUSE CLEANING NOCATEE PONTE VEDRA FL, CARPET CLEANING SERVICE NOCATEE PONTE VEDRA FLORIDA, HOUSE CLEANING SERVICE NOCATEE PONTE VEDRA FLORIDA, CARPET CLEANING SERVICE NOCATEE PONTE VEDRA FL, HOUSE CLEANING SERVICE NOCATEE PONTE VEDRA FL, CARPET CLEANING, HOUSE CLEANING, CARPET CLEANING SERVICE, HOUSE CLEANING SERVICE, NEPTUNE BEACH FL CARPET CLEANING, NEPTUNE BEACH FL HOUSE CLEANING, NEPTUNE BEACH CARPET CLEANING, NEPTUNE BEACH HOUSE CLEANING, NEPTUNE BEACH FLORIDA CARPET CLEANING, NEPTUNE BEACH FLORIDA HOUSE CLEANING, NEPTUNE BEACH CARPET CLEANING SERVICE, NEPTUNE BEACH HOUSE CLEANING SERVICE, NEPTUNE BEACH FLORIDA CARPET CLEANING SERVICE, NEPTUNE BEACH FLORIDA HOUSE CLEANING, CARPET CLEANING NEPTUNE BEACH, HOUSE CLEANING NEPTUNE BEACH, CARPET CLEANING NEPTUNE BEACH FLORIDA, HOUSE CLEANING NEPTUNE BEACH FLORIDA, CARPET CLEANING NEPTUNE BEACH FL, HOUSE CLEANING NEPTUNE BEACH FL, CARPET CLEANING SERVICE NEPTUNE BEACH FLORIDA, HOUSE CLEANING SERVICE NEPTUNE BEACH FLORIDA, CARPET CLEANING SERVICE NEPTUNE BEACH FL, HOUSE CLEANING SERVICE NEPTUNE BEACH FL, CARPET CLEANING, HOUSE CLEANING, CARPET CLEANING SERVICE, HOUSE CLEANING SERVICE, ATLANTIC BEACH FL CARPET CLEANING, ATLANTIC BEACH FL HOUSE CLEANING, ATLANTIC BEACH CARPET CLEANING, ATLANTIC BEACH HOUSE CLEANING, ATLANTIC BEACH FLORIDA CARPET CLEANING, ATLANTIC BEACH FLORIDA HOUSE CLEANING, ATLANTIC BEACH CARPET CLEANING SERVICE, ATLANTIC BEACH HOUSE CLEANING SERVICE, ATLANTIC BEACH FLORIDA CARPET CLEANING SERVICE, ATLANTIC BEACH FLORIDA HOUSE CLEANING, CARPET CLEANING ATLANTIC BEACH, HOUSE CLEANING ATLANTIC BEACH, CARPET CLEANING ATLANTIC BEACH FLORIDA, HOUSE CLEANING ATLANTIC BEACH FLORIDA, CARPET CLEANING ATLANTIC BEACH FL, HOUSE CLEANING ATLANTIC BEACH FL, CARPET CLEANING SERVICE ATLANTIC BEACH FLORIDA, HOUSE CLEANING SERVICE ATLANTIC BEACH FLORIDA, CARPET CLEANING SERVICE ATLANTIC BEACH FL, HOUSE CLEANING SERVICE ATLANTIC BEACH FL, CARPET CLEANING, HOUSE CLEANING, CARPET CLEANING SERVICE, HOUSE CLEANING SERVICE, JACKSONVILLE FL CARPET CLEANING, JACKSONVILLE FL HOUSE CLEANING, JACKSONVILLE CARPET CLEANING, JACKSONVILLE HOUSE CLEANING, JACKSONVILLE FLORIDA CARPET CLEANING, JACKSONVILLE FLORIDA HOUSE CLEANING, JACKSONVILLE CARPET CLEANING SERVICE, JACKSONVILLE HOUSE CLEANING SERVICE, JACKSONVILLE FLORIDA CARPET CLEANING SERVICE, JACKSONVILLE FLORIDA HOUSE CLEANING, CARPET CLEANING JACKSONVILLE, HOUSE CLEANING JACKSONVILLE, CARPET CLEANING JACKSONVILLE FLORIDA, HOUSE CLEANING JACKSONVILLE FLORIDA, CARPET CLEANING JACKSONVILLE FL, HOUSE CLEANING JACKSONVILLE FL, CARPET CLEANING SERVICE JACKSONVILLE FLORIDA, HOUSE CLEANING SERVICE JACKSONVILLE FLORIDA, CARPET CLEANING SERVICE JACKSONVILLE FL, HOUSE CLEANING SERVICE JACKSONVILLE FL, CARPET CLEANING, HOUSE CLEANING, CARPET CLEANING SERVICE, HOUSE CLEANING SERVICE, JACKSONVILLE BEACH FL CARPET CLEANING, JACKSONVILLE BEACH FL HOUSE CLEANING, JACKSONVILLE BEACH CARPET CLEANING, JACKSONVILLE BEACH HOUSE CLEANING, JACKSONVILLE BEACH FLORIDA CARPET CLEANING, JACKSONVILLE BEACH FLORIDA HOUSE CLEANING, JACKSONVILLE BEACH CARPET CLEANING SERVICE, JACKSONVILLE BEACH HOUSE CLEANING SERVICE, JACKSONVILLE BEACH FLORIDA CARPET CLEANING SERVICE, JACKSONVILLE BEACH FLORIDA HOUSE CLEANING, CARPET CLEANING JACKSONVILLE BEACH, HOUSE CLEANING JACKSONVILLE BEACH, CARPET CLEANING JACKSONVILLE BEACH FLORIDA, HOUSE CLEANING JACKSONVILLE BEACH FLORIDA, CARPET CLEANING JACKSONVILLE BEACH FL, HOUSE CLEANING JACKSONVILLE BEACH FL, CARPET CLEANING SERVICE JACKSONVILLE BEACH FLORIDA, HOUSE CLEANING SERVICE JACKSONVILLE BEACH FLORIDA, CARPET CLEANING SERVICE JACKSONVILLE BEACH FL, HOUSE CLEANING SERVICE JACKSONVILLE BEACH FL, CARPET CLEANING, HOUSE CLEANING, CARPET CLEANING SERVICE, HOUSE CLEANING SERVICE, PONTE VEDRA BEACH FL CARPET CLEANING, PONTE VEDRA BEACH FL HOUSE CLEANING, PONTE VEDRA BEACH CARPET CLEANING, PONTE VEDRA BEACH HOUSE CLEANING, PONTE VEDRA BEACH FLORIDA CARPET CLEANING, PONTE VEDRA BEACH FLORIDA HOUSE CLEANING, PONTE VEDRA BEACH CARPET CLEANING SERVICE, PONTE VEDRA BEACH HOUSE CLEANING SERVICE, PONTE VEDRA BEACH FLORIDA CARPET CLEANING SERVICE, PONTE VEDRA BEACH FLORIDA HOUSE CLEANING, CARPET CLEANING PONTE VEDRA BEACH, HOUSE CLEANING PONTE VEDRA BEACH, CARPET CLEANING PONTE VEDRA BEACH FLORIDA, HOUSE CLEANING PONTE VEDRA BEACH FLORIDA, CARPET CLEANING PONTE VEDRA BEACH FL, HOUSE CLEANING PONTE VEDRA BEACH FL, CARPET CLEANING SERVICE PONTE VEDRA BEACH FLORIDA, HOUSE CLEANING SERVICE PONTE VEDRA BEACH FLORIDA, CARPET CLEANING SERVICE PONTE VEDRA BEACH FL, HOUSE CLEANING SERVICE PONTE VEDRA BEACH FL, CARPET CLEANING, HOUSE CLEANING, CARPET CLEANING SERVICE, HOUSE CLEANING SERVICE, ORANGE PARK FL CARPET CLEANING, ORANGE PARK FL HOUSE CLEANING, ORANGE PARK CARPET CLEANING, ORANGE PARK HOUSE CLEANING, ORANGE PARK FLORIDA CARPET CLEANING, ORANGE PARK FLORIDA HOUSE CLEANING, ORANGE PARK CARPET CLEANING SERVICE, ORANGE PARK HOUSE CLEANING SERVICE, ORANGE PARK FLORIDA CARPET CLEANING SERVICE, ORANGE PARK FLORIDA HOUSE CLEANING, CARPET CLEANING ORANGE PARK, HOUSE CLEANING ORANGE PARK, CARPET CLEANING ORANGE PARK FLORIDA, HOUSE CLEANING ORANGE PARK FLORIDA, CARPET CLEANING ORANGE PARK FL, HOUSE CLEANING ORANGE PARK FL, CARPET CLEANING SERVICE ORANGE PARK FLORIDA, HOUSE CLEANING SERVICE ORANGE PARK FLORIDA, CARPET CLEANING SERVICE ORANGE PARK FL, HOUSE CLEANING SERVICE ORANGE PARK FL, CARPET CLEANING, HOUSE CLEANING, CARPET CLEANING SERVICE, HOUSE CLEANING SERVICE, SAINT AUGUSTINE FL CARPET CLEANING, SAINT AUGUSTINE FL HOUSE CLEANING, SAINT AUGUSTINE CARPET CLEANING, SAINT AUGUSTINE HOUSE CLEANING, SAINT AUGUSTINE FLORIDA CARPET CLEANING, SAINT AUGUSTINE FLORIDA HOUSE CLEANING, SAINT AUGUSTINE CARPET CLEANING SERVICE, SAINT AUGUSTINE HOUSE CLEANING SERVICE, SAINT AUGUSTINE FLORIDA CARPET CLEANING SERVICE, SAINT AUGUSTINE FLORIDA HOUSE CLEANING, CARPET CLEANING SAINT AUGUSTINE, HOUSE CLEANING SAINT AUGUSTINE, CARPET CLEANING SAINT AUGUSTINE FLORIDA, HOUSE CLEANING SAINT AUGUSTINE FLORIDA, CARPET CLEANING SAINT AUGUSTINE FL, HOUSE CLEANING SAINT AUGUSTINE FL, CARPET CLEANING SERVICE SAINT AUGUSTINE FLORIDA, HOUSE CLEANING SERVICE SAINT AUGUSTINE FLORIDA, CARPET CLEANING SERVICE SAINT AUGUSTINE FL, HOUSE CLEANING SERVICE SAINT AUGUSTINE FL, CARPET CLEANING, HOUSE CLEANING, CARPET CLEANING SERVICE, HOUSE CLEANING SERVICE, FERNANDINA BEACH FL CARPET CLEANING, FERNANDINA BEACH FL HOUSE CLEANING, FERNANDINA BEACH CARPET CLEANING, FERNANDINA BEACH HOUSE CLEANING, FERNANDINA BEACH FLORIDA CARPET CLEANING, FERNANDINA BEACH FLORIDA HOUSE CLEANING, FERNANDINA BEACH CARPET CLEANING SERVICE, FERNANDINA BEACH HOUSE CLEANING SERVICE, FERNANDINA BEACH FLORIDA CARPET CLEANING SERVICE, FERNANDINA BEACH FLORIDA HOUSE CLEANING, CARPET CLEANING FERNANDINA BEACH, HOUSE CLEANING JACKSONVILLE, CARPET CLEANING FERNANDINA BEACH FLORIDA, HOUSE CLEANING FERNANDINA BEACH FLORIDA, CARPET CLEANING FERNANDINA BEACH FL, HOUSE CLEANING FERNANDINA BEACH FL, CARPET CLEANING SERVICE FERNANDINA BEACH FLORIDA, HOUSE CLEANING SERVICE FERNANDINA BEACH FLORIDA, CARPET CLEANING SERVICE FERNANDINA BEACH FL, HOUSE CLEANING SERVICE FERNANDINA BEACH FL, CARPET CLEANING, HOUSE CLEANING, CARPET CLEANING SERVICE, HOUSE CLEANING SERVICE, FLEMING ISLAND FL CARPET CLEANING, FLEMING ISLAND FL HOUSE CLEANING, FLEMING ISLAND CARPET CLEANING, FLEMING ISLAND HOUSE CLEANING, FLEMING ISLAND FLORIDA CARPET CLEANING, FLEMING ISLAND FLORIDA HOUSE CLEANING, FLEMING ISLAND CARPET CLEANING SERVICE, FLEMING ISLAND HOUSE CLEANING SERVICE, FLEMING ISLAND FLORIDA CARPET CLEANING SERVICE, FLEMING ISLAND FLORIDA HOUSE CLEANING, CARPET CLEANING FLEMING ISLAND, HOUSE CLEANING FLEMING ISLAND, CARPET CLEANING FLEMING ISLAND FLORIDA, HOUSE CLEANING FLEMING ISLAND FLORIDA, CARPET CLEANING FLEMING ISLAND FL, HOUSE CLEANING FLEMING ISLAND FL, CARPET CLEANING SERVICE FLEMING ISLAND FLORIDA, HOUSE CLEANING SERVICE FLEMING ISLAND FLORIDA, CARPET CLEANING SERVICE FLEMING ISLAND FL, HOUSE CLEANING SERVICE FLEMING ISLAND FL, CARPET CLEANING, HOUSE CLEANING, CARPET CLEANING SERVICE, HOUSE CLEANING SERVICE, NOCATEE PONTE VEDRA FL CARPET CLEANING, NOCATEE PONTE VEDRA FL HOUSE CLEANING, NOCATEE PONTE VEDRA CARPET CLEANING, NOCATEE PONTE VEDRA HOUSE CLEANING, NOCATEE PONTE VEDRA FLORIDA CARPET CLEANING, NOCATEE PONTE VEDRA FLORIDA HOUSE CLEANING, NOCATEE PONTE VEDRA CARPET CLEANING SERVICE, NOCATEE PONTE VEDRA HOUSE CLEANING SERVICE, NOCATEE PONTE VEDRA FLORIDA CARPET CLEANING SERVICE, NOCATEE PONTE VEDRA FLORIDA HOUSE CLEANING, CARPET CLEANING NOCATEE PONTE VEDRA, HOUSE CLEANING NOCATEE PONTE VEDRA, CARPET CLEANING NOCATEE PONTE VEDRA FLORIDA, HOUSE CLEANING NOCATEE PONTE VEDRA FLORIDA, CARPET CLEANING NOCATEE PONTE VEDRA FL, HOUSE CLEANING NOCATEE PONTE VEDRA FL, CARPET CLEANING SERVICE NOCATEE PONTE VEDRA FLORIDA, HOUSE CLEANING SERVICE NOCATEE PONTE VEDRA FLORIDA, CARPET CLEANING SERVICE NOCATEE PONTE VEDRA FL, HOUSE CLEANING SERVICE NOCATEE PONTE VEDRA FL, CARPET CLEANING, HOUSE CLEANING, CARPET CLEANING SERVICE, HOUSE CLEANING SERVICE, NEPTUNE BEACH FL CARPET CLEANING, NEPTUNE BEACH FL HOUSE CLEANING, NEPTUNE BEACH CARPET CLEANING, NEPTUNE BEACH HOUSE CLEANING, NEPTUNE BEACH FLORIDA CARPET CLEANING, NEPTUNE BEACH FLORIDA HOUSE CLEANING, NEPTUNE BEACH CARPET CLEANING SERVICE, NEPTUNE BEACH HOUSE CLEANING SERVICE, NEPTUNE BEACH FLORIDA CARPET CLEANING SERVICE, NEPTUNE BEACH FLORIDA HOUSE CLEANING, CARPET CLEANING NEPTUNE BEACH, HOUSE CLEANING NEPTUNE BEACH, CARPET CLEANING NEPTUNE BEACH FLORIDA, HOUSE CLEANING NEPTUNE BEACH FLORIDA, CARPET CLEANING NEPTUNE BEACH FL, HOUSE CLEANING NEPTUNE BEACH FL, CARPET CLEANING SERVICE NEPTUNE BEACH FLORIDA, HOUSE CLEANING SERVICE NEPTUNE BEACH FLORIDA, CARPET CLEANING SERVICE NEPTUNE BEACH FL, HOUSE CLEANING SERVICE NEPTUNE BEACH FL, CARPET CLEANING, HOUSE CLEANING, CARPET CLEANING SERVICE, HOUSE CLEANING SERVICE, ATLANTIC BEACH FL CARPET CLEANING, ATLANTIC BEACH FL HOUSE CLEANING, ATLANTIC BEACH CARPET CLEANING, ATLANTIC BEACH HOUSE CLEANING, ATLANTIC BEACH FLORIDA CARPET CLEANING, ATLANTIC BEACH FLORIDA HOUSE CLEANING, ATLANTIC BEACH CARPET CLEANING SERVICE, ATLANTIC BEACH HOUSE CLEANING SERVICE, ATLANTIC BEACH FLORIDA CARPET CLEANING SERVICE, ATLANTIC BEACH FLORIDA HOUSE CLEANING, CARPET CLEANING ATLANTIC BEACH, HOUSE CLEANING ATLANTIC BEACH, CARPET CLEANING ATLANTIC BEACH FLORIDA, HOUSE CLEANING ATLANTIC BEACH FLORIDA, CARPET CLEANING ATLANTIC BEACH FL, HOUSE CLEANING ATLANTIC BEACH FL, CARPET CLEANING SERVICE ATLANTIC BEACH FLORIDA, HOUSE CLEANING SERVICE ATLANTIC BEACH FLORIDA, CARPET CLEANING SERVICE ATLANTIC BEACH FL, HOUSE CLEANING SERVICE ATLANTIC BEACH FL, CARPET CLEANING, HOUSE CLEANING, CARPET CLEANING SERVICE, HOUSE CLEANING SERVICE, JACKSONVILLE FL CARPET CLEANING, JACKSONVILLE FL HOUSE CLEANING, JACKSONVILLE CARPET CLEANING, JACKSONVILLE HOUSE CLEANING, JACKSONVILLE FLORIDA CARPET CLEANING, JACKSONVILLE FLORIDA HOUSE CLEANING, JACKSONVILLE CARPET CLEANING SERVICE, JACKSONVILLE HOUSE CLEANING SERVICE, JACKSONVILLE FLORIDA CARPET CLEANING SERVICE, JACKSONVILLE FLORIDA HOUSE CLEANING, CARPET CLEANING JACKSONVILLE, HOUSE CLEANING JACKSONVILLE, CARPET CLEANING JACKSONVILLE FLORIDA, HOUSE CLEANING JACKSONVILLE FLORIDA, CARPET CLEANING JACKSONVILLE FL, HOUSE CLEANING JACKSONVILLE FL, CARPET CLEANING SERVICE JACKSONVILLE FLORIDA, HOUSE CLEANING SERVICE JACKSONVILLE FLORIDA, CARPET CLEANING SERVICE JACKSONVILLE FL, HOUSE CLEANING SERVICE JACKSONVILLE FL, CARPET CLEANING, HOUSE CLEANING, CARPET CLEANING SERVICE, HOUSE CLEANING SERVICE, JACKSONVILLE BEACH FL CARPET CLEANING, JACKSONVILLE BEACH FL HOUSE CLEANING, JACKSONVILLE BEACH CARPET CLEANING, JACKSONVILLE BEACH HOUSE CLEANING, JACKSONVILLE BEACH FLORIDA CARPET CLEANING, JACKSONVILLE BEACH FLORIDA HOUSE CLEANING, JACKSONVILLE BEACH CARPET CLEANING SERVICE, JACKSONVILLE BEACH HOUSE CLEANING SERVICE, JACKSONVILLE BEACH FLORIDA CARPET CLEANING SERVICE, JACKSONVILLE BEACH FLORIDA HOUSE CLEANING, CARPET CLEANING JACKSONVILLE BEACH, HOUSE CLEANING JACKSONVILLE BEACH, CARPET CLEANING JACKSONVILLE BEACH FLORIDA, HOUSE CLEANING JACKSONVILLE BEACH FLORIDA, CARPET CLEANING JACKSONVILLE BEACH FL, HOUSE CLEANING JACKSONVILLE BEACH FL, CARPET CLEANING SERVICE JACKSONVILLE BEACH FLORIDA, HOUSE CLEANING SERVICE JACKSONVILLE BEACH FLORIDA, CARPET CLEANING SERVICE JACKSONVILLE BEACH FL, HOUSE CLEANING SERVICE JACKSONVILLE BEACH FL, CARPET CLEANING, HOUSE CLEANING, CARPET CLEANING SERVICE, HOUSE CLEANING SERVICE, PONTE VEDRA BEACH FL CARPET CLEANING, PONTE VEDRA BEACH FL HOUSE CLEANING, PONTE VEDRA BEACH CARPET CLEANING, PONTE VEDRA BEACH HOUSE CLEANING, PONTE VEDRA BEACH FLORIDA CARPET CLEANING, PONTE VEDRA BEACH FLORIDA HOUSE CLEANING, PONTE VEDRA BEACH CARPET CLEANING SERVICE, PONTE VEDRA BEACH HOUSE CLEANING SERVICE, PONTE VEDRA BEACH FLORIDA CARPET CLEANING SERVICE, PONTE VEDRA BEACH FLORIDA HOUSE CLEANING, CARPET CLEANING PONTE VEDRA BEACH, HOUSE CLEANING PONTE VEDRA BEACH, CARPET CLEANING PONTE VEDRA BEACH FLORIDA, HOUSE CLEANING PONTE VEDRA BEACH FLORIDA, CARPET CLEANING PONTE VEDRA BEACH FL, HOUSE CLEANING PONTE VEDRA BEACH FL, CARPET CLEANING SERVICE PONTE VEDRA BEACH FLORIDA, HOUSE CLEANING SERVICE PONTE VEDRA BEACH FLORIDA, CARPET CLEANING SERVICE PONTE VEDRA BEACH FL, HOUSE CLEANING SERVICE PONTE VEDRA BEACH FL, CARPET CLEANING, HOUSE CLEANING, CARPET CLEANING SERVICE, HOUSE CLEANING SERVICE, ORANGE PARK FL CARPET CLEANING, ORANGE PARK FL HOUSE CLEANING, ORANGE PARK CARPET CLEANING, ORANGE PARK HOUSE CLEANING, ORANGE PARK FLORIDA CARPET CLEANING, ORANGE PARK FLORIDA HOUSE CLEANING, ORANGE PARK CARPET CLEANING SERVICE, ORANGE PARK HOUSE CLEANING SERVICE, ORANGE PARK FLORIDA CARPET CLEANING SERVICE, ORANGE PARK FLORIDA HOUSE CLEANING, CARPET CLEANING ORANGE PARK, HOUSE CLEANING ORANGE PARK, CARPET CLEANING ORANGE PARK FLORIDA, HOUSE CLEANING ORANGE PARK FLORIDA, CARPET CLEANING ORANGE PARK FL, HOUSE CLEANING ORANGE PARK FL, CARPET CLEANING SERVICE ORANGE PARK FLORIDA, HOUSE CLEANING SERVICE ORANGE PARK FLORIDA, CARPET CLEANING SERVICE ORANGE PARK FL, HOUSE CLEANING SERVICE ORANGE PARK FL, CARPET CLEANING, HOUSE CLEANING, CARPET CLEANING SERVICE, HOUSE CLEANING SERVICE, SAINT AUGUSTINE FL CARPET CLEANING, SAINT AUGUSTINE FL HOUSE CLEANING, SAINT AUGUSTINE CARPET CLEANING, SAINT AUGUSTINE HOUSE CLEANING, SAINT AUGUSTINE FLORIDA CARPET CLEANING, SAINT AUGUSTINE FLORIDA HOUSE CLEANING, SAINT AUGUSTINE CARPET CLEANING SERVICE, SAINT AUGUSTINE HOUSE CLEANING SERVICE, SAINT AUGUSTINE FLORIDA CARPET CLEANING SERVICE, SAINT AUGUSTINE FLORIDA HOUSE CLEANING, CARPET CLEANING SAINT AUGUSTINE, HOUSE CLEANING SAINT AUGUSTINE, CARPET CLEANING SAINT AUGUSTINE FLORIDA, HOUSE CLEANING SAINT AUGUSTINE FLORIDA, CARPET CLEANING SAINT AUGUSTINE FL, HOUSE CLEANING SAINT AUGUSTINE FL, CARPET CLEANING SERVICE SAINT AUGUSTINE FLORIDA, HOUSE CLEANING SERVICE SAINT AUGUSTINE FLORIDA, CARPET CLEANING SERVICE SAINT AUGUSTINE FL, HOUSE CLEANING SERVICE SAINT AUGUSTINE FL, CARPET CLEANING, HOUSE CLEANING, CARPET CLEANING SERVICE, HOUSE CLEANING SERVICE, FERNANDINA BEACH FL CARPET CLEANING, FERNANDINA BEACH FL HOUSE CLEANING, FERNANDINA BEACH CARPET CLEANING, FERNANDINA BEACH HOUSE CLEANING, FERNANDINA BEACH FLORIDA CARPET CLEANING, FERNANDINA BEACH FLORIDA HOUSE CLEANING, FERNANDINA BEACH CARPET CLEANING SERVICE, FERNANDINA BEACH HOUSE CLEANING SERVICE, FERNANDINA BEACH FLORIDA CARPET CLEANING SERVICE, FERNANDINA BEACH FLORIDA HOUSE CLEANING, CARPET CLEANING FERNANDINA BEACH, HOUSE CLEANING JACKSONVILLE, CARPET CLEANING FERNANDINA BEACH FLORIDA, HOUSE CLEANING FERNANDINA BEACH FLORIDA, CARPET CLEANING FERNANDINA BEACH FL, HOUSE CLEANING FERNANDINA BEACH FL, CARPET CLEANING SERVICE FERNANDINA BEACH FLORIDA, HOUSE CLEANING SERVICE FERNANDINA BEACH FLORIDA, CARPET CLEANING SERVICE FERNANDINA BEACH FL, HOUSE CLEANING SERVICE FERNANDINA BEACH FL, CARPET CLEANING, HOUSE CLEANING, CARPET CLEANING SERVICE, HOUSE CLEANING SERVICE, FLEMING ISLAND FL CARPET CLEANING, FLEMING ISLAND FL HOUSE CLEANING, FLEMING ISLAND CARPET CLEANING, FLEMING ISLAND HOUSE CLEANING, FLEMING ISLAND FLORIDA CARPET CLEANING, FLEMING ISLAND FLORIDA HOUSE CLEANING, FLEMING ISLAND CARPET CLEANING SERVICE, FLEMING ISLAND HOUSE CLEANING SERVICE, FLEMING ISLAND FLORIDA CARPET CLEANING SERVICE, FLEMING ISLAND FLORIDA HOUSE CLEANING, CARPET CLEANING FLEMING ISLAND, HOUSE CLEANING FLEMING ISLAND, CARPET CLEANING FLEMING ISLAND FLORIDA, HOUSE CLEANING FLEMING ISLAND FLORIDA, CARPET CLEANING FLEMING ISLAND FL, HOUSE CLEANING FLEMING ISLAND FL, CARPET CLEANING SERVICE FLEMING ISLAND FLORIDA, HOUSE CLEANING SERVICE FLEMING ISLAND FLORIDA, CARPET CLEANING SERVICE FLEMING ISLAND FL, HOUSE CLEANING SERVICE FLEMING ISLAND FL, CARPET CLEANING, HOUSE CLEANING, CARPET CLEANING SERVICE, HOUSE CLEANING SERVICE, NOCATEE PONTE VEDRA FL CARPET CLEANING, NOCATEE PONTE VEDRA FL HOUSE CLEANING, NOCATEE PONTE VEDRA CARPET CLEANING, NOCATEE PONTE VEDRA HOUSE CLEANING, NOCATEE PONTE VEDRA FLORIDA CARPET CLEANING, NOCATEE PONTE VEDRA FLORIDA HOUSE CLEANING, NOCATEE PONTE VEDRA CARPET CLEANING SERVICE, NOCATEE PONTE VEDRA HOUSE CLEANING SERVICE, NOCATEE PONTE VEDRA FLORIDA CARPET CLEANING SERVICE, NOCATEE PONTE VEDRA FLORIDA HOUSE CLEANING, CARPET CLEANING NOCATEE PONTE VEDRA, HOUSE CLEANING NOCATEE PONTE VEDRA, CARPET CLEANING NOCATEE PONTE VEDRA FLORIDA, HOUSE CLEANING NOCATEE PONTE VEDRA FLORIDA, CARPET CLEANING NOCATEE PONTE VEDRA FL, HOUSE CLEANING NOCATEE PONTE VEDRA FL, CARPET CLEANING SERVICE NOCATEE PONTE VEDRA FLORIDA, HOUSE CLEANING SERVICE NOCATEE PONTE VEDRA FLORIDA, CARPET CLEANING SERVICE NOCATEE PONTE VEDRA FL, HOUSE CLEANING SERVICE NOCATEE PONTE VEDRA FL, CARPET CLEANING, HOUSE CLEANING, CARPET CLEANING SERVICE, HOUSE CLEANING SERVICE, NEPTUNE BEACH FL CARPET CLEANING, NEPTUNE BEACH FL HOUSE CLEANING, NEPTUNE BEACH CARPET CLEANING, NEPTUNE BEACH HOUSE CLEANING, NEPTUNE BEACH FLORIDA CARPET CLEANING, NEPTUNE BEACH FLORIDA HOUSE CLEANING, NEPTUNE BEACH CARPET CLEANING SERVICE, NEPTUNE BEACH HOUSE CLEANING SERVICE, NEPTUNE BEACH FLORIDA CARPET CLEANING SERVICE, NEPTUNE BEACH FLORIDA HOUSE CLEANING, CARPET CLEANING NEPTUNE BEACH, HOUSE CLEANING NEPTUNE BEACH, CARPET CLEANING NEPTUNE BEACH FLORIDA, HOUSE CLEANING NEPTUNE BEACH FLORIDA, CARPET CLEANING NEPTUNE BEACH FL, HOUSE CLEANING NEPTUNE BEACH FL, CARPET CLEANING SERVICE NEPTUNE BEACH FLORIDA, HOUSE CLEANING SERVICE NEPTUNE BEACH FLORIDA, CARPET CLEANING SERVICE NEPTUNE BEACH FL, HOUSE CLEANING SERVICE NEPTUNE BEACH FL, CARPET CLEANING, HOUSE CLEANING, CARPET CLEANING SERVICE, HOUSE CLEANING SERVICE, ATLANTIC BEACH FL CARPET CLEANING, ATLANTIC BEACH FL HOUSE CLEANING, ATLANTIC BEACH CARPET CLEANING, ATLANTIC BEACH HOUSE CLEANING, ATLANTIC BEACH FLORIDA CARPET CLEANING, ATLANTIC BEACH FLORIDA HOUSE CLEANING, ATLANTIC BEACH CARPET CLEANING SERVICE, ATLANTIC BEACH HOUSE CLEANING SERVICE, ATLANTIC BEACH FLORIDA CARPET CLEANING SERVICE, ATLANTIC BEACH FLORIDA HOUSE CLEANING, CARPET CLEANING ATLANTIC BEACH, HOUSE CLEANING ATLANTIC BEACH, CARPET CLEANING ATLANTIC BEACH FLORIDA, HOUSE CLEANING ATLANTIC BEACH FLORIDA, CARPET CLEANING ATLANTIC BEACH FL, HOUSE CLEANING ATLANTIC BEACH FL, CARPET CLEANING SERVICE ATLANTIC BEACH FLORIDA, HOUSE CLEANING SERVICE ATLANTIC BEACH FLORIDA, CARPET CLEANING SERVICE ATLANTIC BEACH FL, HOUSE CLEANING SERVICE ATLANTIC BEACH FL, CARPET CLEANING, HOUSE CLEANING, CARPET CLEANING SERVICE, HOUSE CLEANING SERVICE,